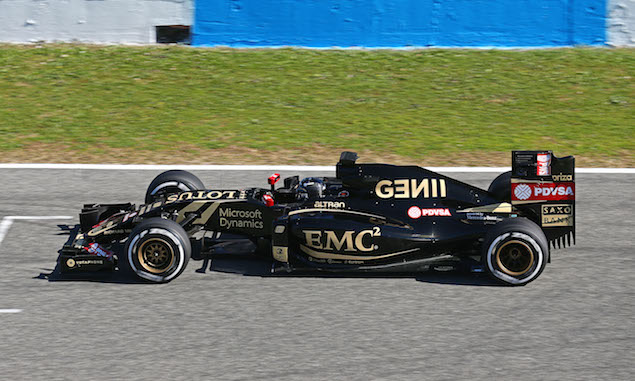 Lotus team principal Gerard Lopez says the team had a deficit of "only £700,000" at the end of 2014 despite a tough year.
Financial pressures at Lotus were made clear in 2013, with Kimi Raikkonen saying he hadn't been paid after his contract involved payments based on the number of points he scored. This year, Lotus begins 2015 having lost sponsorship from the likes of Unilever and Burn, and with less prize money having finished eighth in the constructors' championship last season compared to fourth for the previous two years.
However, in an interview with AUTOHebdo, when it was put to Lopez that Lotus had lost a lot of income since 2014, he replied: "In return, two of our existing partners have significantly increased their budgets.
"We're also actively pursuing several sponsorship opportunities, including one where we're on the verge of reaching a deal. Meanwhile, we're in advanced talks with a second potential associate, which would give us a massive boost.
"This said we still had an exceptional balance statement at the end of 2014 with a deficit of only £700,000. These most probably are the strongest financial results of any privateers on the grid. If we manage to seal an agreement with either one of the potential sponsors we are currently negotiating with, we should not be too far away from having a balanced budget."
Feature: A closer look at the Lotus E23
Click here for the full gallery of the new Lotus E23
Keep up to date with all the F1 news via Facebook and Twitter