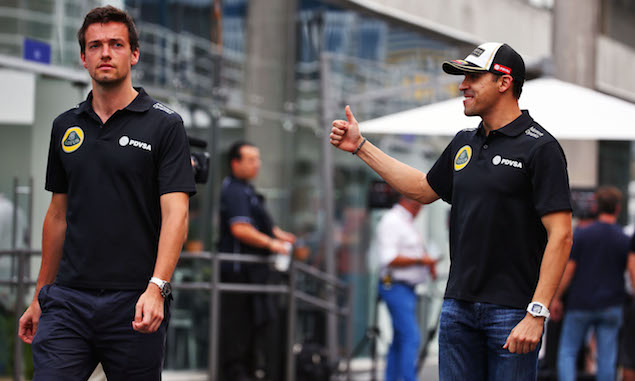 Jolyon Palmer says he has yet to be able to show his true potential compared to new team-mate Pastor Maldonado after a year as reserve driver at Lotus.
With Maldonado bringing substantial sponsorship to the team, Romain Grosjean was always the driver to make way for Palmer when he took part in a number of FP1 sessions during 2015. Now promoted to a race seat in place of Grosjean, Palmer told F1i his performances in the practice outings were always slightly limited by having to adapt to another driver's car.
Asked if he feels having a car set-up for his own driving style will give him a better chance of beating Maldonado this season, Palmer replied: "Yeah I think it definitely makes a difference.
"With the way the cars are now at the moment there are all sorts of brake maps and torque maps and everything which is tailored to the specific driver. I drive quite differently to Romain and it has been difficult just jumping in for 90 minutes and using his baseline car to really try and fine-tune.
"Now it's something we've been doing since I was confirmed and it has all been good progress so I feel confident I can get in and just do a good job straight away."
When asked what he is most looking forward to about his debut season in F1, Palmer admits he has one obvious highlight.
"Melbourne! Just the lights going out in Melbourne, that's all. I can't wait for it. I didn't drive there last year either. The track looks awesome, it was nice to be in Australia but now to be coming back as a race driver for my first ever grand prix … I'm looking forward to lights out and some proper wheel-to-wheel action again."