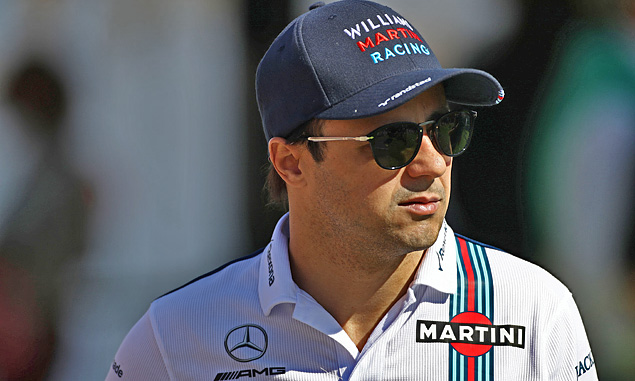 Felipe Massa has staked his claim to retain his seat at Williams for another season.
The Brazilian retired from Formula 1 at the end of last season. However, the team soon recalled him when Valtteri Bottas was signed by Mercedes to replace the retiring Nico Rosberg.
Paul di Resta, Pascal Wehrlein and Robert Kubica have all been linked to Massa's current race seat in 2018. Lance Stroll is already confirmed in the other car.
However, Massa clearly doesn't want to consider retirement again any time soon. He insists that Williams would be better off by extending his stay for another year.
"I'm totally motivated to carry on," he said this week. "I feel like I'm taking the best out of the car, working really well with the team.
"The team has a direction that it can just be positive to keep [the driver line-up] the way it is," he insisted. "If the team changes something, they can pay more than it costs to keep me!
Massa seems to have the support of Williams' chief technical officer Paddy Lowe - but he's aware that might not be enough.
"I really like Paddy, and Paddy knows what is better for the team, for sure," he said. "But it's not 100 per cent his decision. They have to make a decision related to some other stuff.
"Money is part of this game," he acknowledged. "Unfortunately not in the right way, for the professional drivers, for the professional teams.
"That's why I think if Williams keep the direction they have now, they are behaving like a professional and top team," he stated. "If not, they're thinking about different things.
"It's frustrating that the team is trying to go for a direction that can really be much worse for the team than keeping the same," he added.
Massa insisted that it made sense to continuing pairing his experience with with Stroll for a second year. "Lance is growing a lot, and to be honest I'm really doing a great job with my driving."
The pair are closely matched in the drivers championship - Massa has 34 points and his rookie team mate has 32 points. But the veteran racer said that did not tell the whole story of this season's performance.
"Where I am in the classification in the championship now [is] because of things that happened in three races, that I lost maybe 30 points," he explained.
"If I had the points that I'm supposed to have, not from my mistakes during the season, I would have been maybe fighting very close to the Force India guys."
Either way, Massa says that he wants to know what the decision is by the Brazilian Grand Prix in a month's time, so that he can savour his swan song at his home race in front of his fans.
"If I don't know in Brazil I will try to enjoy my last race at home," he said. "It doesn't mean I have to say 'bye bye, everybody'.
"If I need to wait one or two weeks, it won't change my life completely."
Gallery: The beautiful wives and girlfriends of F1 drivers
Keep up to date with all the F1 news via Facebook and Twitter