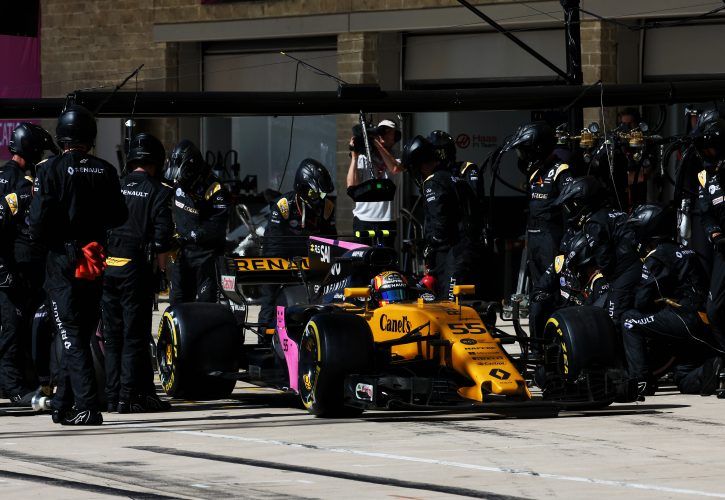 Renault engine boss Remi Taffin admits the manufacturer's reliability record is not yet up to F1's required standards following aggressive development steps.
Works driver Nico Hulkenberg endured another brutal retirement on Sunday in Austin, the third in four races, while Red Bull Racing's Daniel Ricciardo was also a direct victim of a Renault failure.
While performance has risen following development, reliability has receded, according to Taffin.
"Over the course of the season we have made good strides in performance and seen our power units on the podium," said Taffin.
"However, we have suffered from too many reliability issues and it is an area where our attention is strongly focused as we try to continually increase performance on other parameters too.
"On track too, we have brought certain elements which are relevant to our 2018 power unit as we look to take another step forward.
"We have a busy four months before we see the 2018 cars unveiled, as we do every year."
Next weekend's Mexican Grand Prix will likely deliver its own set of challenges to the French engineers team.
"There are high speeds through the long straights with the thinner air at high altitude giving less resistance," explained Taffin.
"The thinner air means the turbo has to spin at a higher rate to input enough oxygen into the ICE [Internal Combustion Engine], it actually spins around 8 per cent more in Mexico than in Abu Dhabi.
"Equally, fuel consumption over one lap is quite low so energy recovery is less critical in Mexico than at other circuits."
Gallery: The beautiful wives and girlfriends of F1 drivers
Keep up to date with all the F1 news via Facebook and Twitter