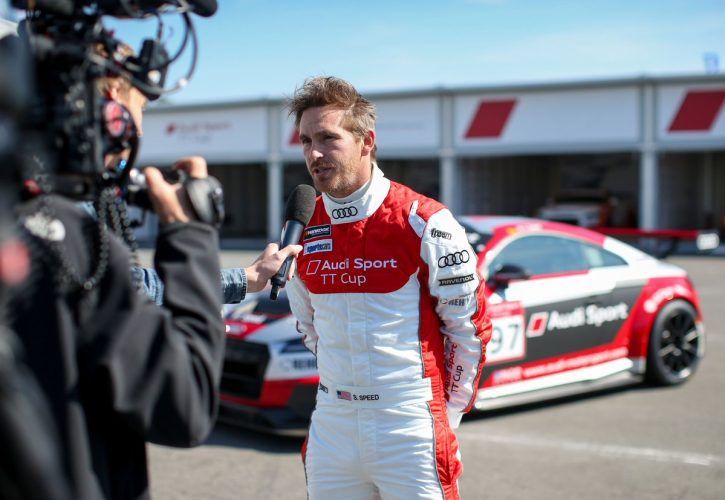 Racing in the virtual world requires just as much self-control and discipline as in the real word as former F1 driver Scott Speed painfully discovered.
The man with the predestined name who raced for Scuderia Toro Rosso in 2006 and 2007 recently found success in the rallycross arena.
But the 35-year-old American also puts his skills to use in sim racing, building quite a reputation for himself in the competitive iRacing series, albeit for the wrong reasons.
The ultra-realistic racing series for PC suspended Speed's account last week over an incident where he tried - and not for the first time - to take out another sim racer during a fiery GT battle on the Nurburgring Grand Prix circuit.
The ban follows a series of incidents in which Speed, who appears to be regularly overwhelmed with anger, purposefully hit or wrecked fellow competitors.
The American says his virtual on-track antics at the Ring were retribution for being pushed off earlier in the race.
"The penalty for my action if protested against is a suspension, which I accept and received," he said.
"I personally wouldn't feel like a man protesting a guy who I just accidentally wrecked out of the lead for returning the favor.
"But that's me, and I understand that thinking is not treating iRacing with the appropriate amount of respect and is wrong. For that, I sincerely apologize."
iRacing has built up a massive following worldwide and has even attracted a few renowned real-world players, such as recently retired NASCAR star Dale Earnhardt, Jr.
Gallery: The beautiful wives and girlfriends of F1 drivers
Keep up to date with all the F1 news via Facebook and Twitter