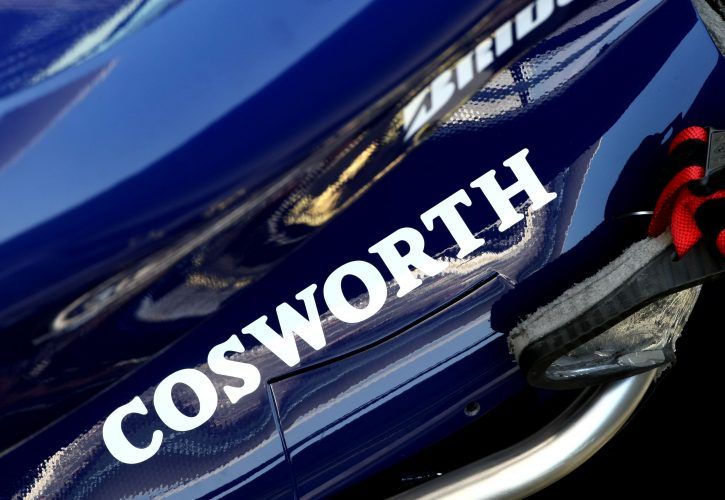 Cosworth is reportedly in talks with IndyCar about signing up as an engine provider to the US open wheel series.
It follows similar reports last year that the Northampton-based manufacturer is planning a return to Formula 1 in 2021, when new engine specifications are due to be introduced.
In the past, Cosworth engines have been behind 176 Grand Prix wins. They last competed in Formula 1 with Marussia in 2013.
The company also provided XF 2.65-litre turbocharged V8s to the US Champ Car series until April 2008. Champ Car subsequently amalgamated with IndyCar, with Honda and Chevrolet supplying all teams with engines.
But now Cosworth is keen to get back into the spotlight at the top of motorsport - both in the US, and around the world.
"We have a fantastic motor racing heritage," noted Bruce Wood, Cosworth's managing director of powertrains. "Cosworth is keen to go top-flight racing again with the right OEM [original equipment manufacturer] partner."
"We're constantly in talks with people in IndyCar," Wood told Motorsport.com this week. "You can do it very economically compared to other categories, and you don't need to own a team.
"Cosworth certainly is capable of building engines for the Verizon IndyCar Series," an IndyCar spokesperson responded. "Such manufacturers need badging from an OEM as Cosworth had with Ford and Chevrolet in past Indy car seasons."
IndyCar's president of competitions and operations, Jay Frye, has previously confirmed that the series is looking to expand its base of engine manufacturers.
"We have had numerous meetings with OEMs about the prospects of becoming partners with IndyCar," he said. "We've had around 10 of them; some initial meetings, some follow-ups."
In Formula 1, Cosworth has already agreed to participate in new F1 working groups working in 2021 engine rules. In the past, the company has said that it believes it could be practical for a company like itself to participate
"If F1 wants a new engine supplier for 2021 there will have to be some changes on that front," Cosworth CEO Hal Reisiger told Motorsport.com last year.
"We have been invited to participate in the working committees which we are happy to do, so we are engaged in the process and looking forward to it."
Gallery: The beautiful wives and girlfriends of F1 drivers
Keep up to date with all the F1 news via Facebook and Twitter