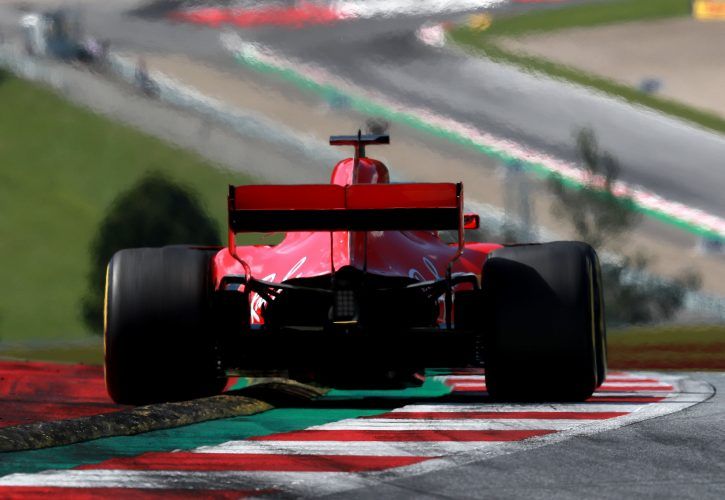 Lewis Hamilton and Red Bull's top brass all believe Ferrari's power unit now has the upper hand over Mercedes, with Renault still slightly behind its rivals.
Despite this year's increased reliability demands, Ferrari's efforts to boost the power and efficiency of its engine have been fruitful.
Last winter, under the guidance of the Scuderia's engine technical chief Corrado Iotti, work was centered on increasing output but also on improving performance at slow and medium speeds where bigger gains were possible.
"They have a super engine," Red Bull's Christian Horner said of Ferrari's unit.
"Our chassis is probably the best of the top three cars, but we couldn't get past them. They have power to spare," he told Brazil's Globo in Austria.
And Red Bull motorsport boss Helmut Marko agrees.
"You do not have to look too hard to see the impressive power they have," he said.
As for reigning world champion Lewis Hamilton, he has witnessed firsthand Ferrari's improvements, believing it has now overtaken Mercedes in the power stakes.
"They're ahead of us in that sense, there's no question," said the Mercedes driver.
Even Sauber boss Frederic Vasseur admitted that the Swiss team's surprising boost in form this year is in large part due to the 2018 Ferrari engine.
"Having the same version of the Ferrari engine is making all the difference for us," he said.
"We are improving our chassis step by step, but it is undeniable that we have the help of this year's engine."
Gallery: The beautiful wives and girlfriends of F1 drivers
Keep up to date with all the F1 news via Facebook and Twitter