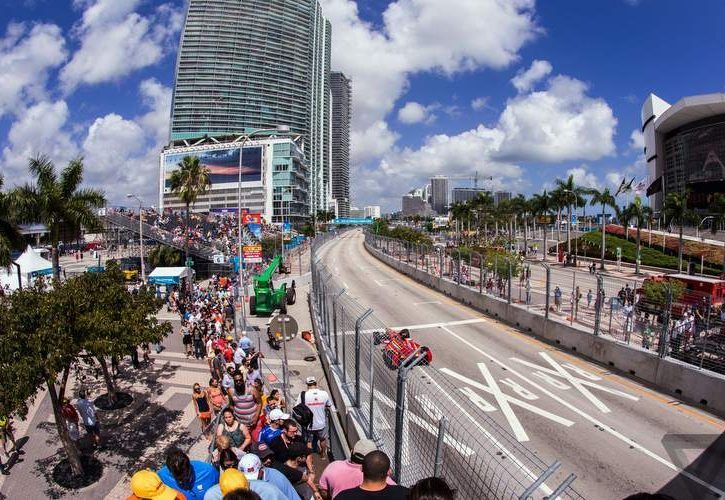 Miami won't be hosting a Grand Prix next year, with time constraints compelling Formula 1 to put the event on hold for twelve months.
Miami's City Commission recently delayed an important vote intended to green-light a race on the streets of Florida's Magic City until September.
F1 commercial director Sean Bratches stressed that the hold up was not an indication of Miami's opposition to hosting an F1 race, but simply a reflection of the slow process governing proceedings.
"In the last few months we have worked diligently alongside our promoter Stephen Ross of RSE Ventures, the City of Miami and Miami Dade County, to realise our ambition to bring a Formula 1 Grand Prix to Miami, and we have made significant progress," said Bratches in a statement.
"However, these are complicated negotiations. Whilst our preference would have been to race in Miami in 2019, there was always a point by which delivering the best possible wheel-to-wheel racing experience for our fans, drivers and teams wouldn't be possible in the time available.
"We have now reached that point as far as racing in Miami in 2019 is concerned," he added.
"However, we are taking a long-term view and as a result, we have decided, in consultation with the Miami authorities, to postpone sign-off until later in the summer, with the aim of running the first Formula 1 Miami Grand Prix in the 2020 season."
Since the announcement of F1's Miami plans earlier this year, a vocal opposition in the city has expressed its grievances and worries about the project.
An initial track layout centered around Biscayne Boulevard underwent changes recently to alleviate local residents' environmental and practical concerns.
"We have always said that we wouldn't compromise on delivering the best possible race, for the people of Miami, our fans and the 1.8 billion people who watch F1 globally every year," said Bratches.
"If that meant waiting until 2020, then that was far more preferable than signing off on a sub-optimal race track, just to do a deal.
"At every stage of this process we've enjoyed positive collaboration and co-operation with the City of Miami, Miami-Dade County, Port of Miami, Bayfront Parks Management, residents and businesses.
"As a result of these discussions, we have listened and adapted our plans, including elements of the track layout.
"We are committed to expansion in the US and to Miami in particular and we will be bringing our fantastic sport to this iconic city in October with the Formula 1 fan festival, where we look forward to engaging and exciting fans."
Gallery: The beautiful wives and girlfriends of F1 drivers
Keep up to date with all the F1 news via Facebook and Twitter