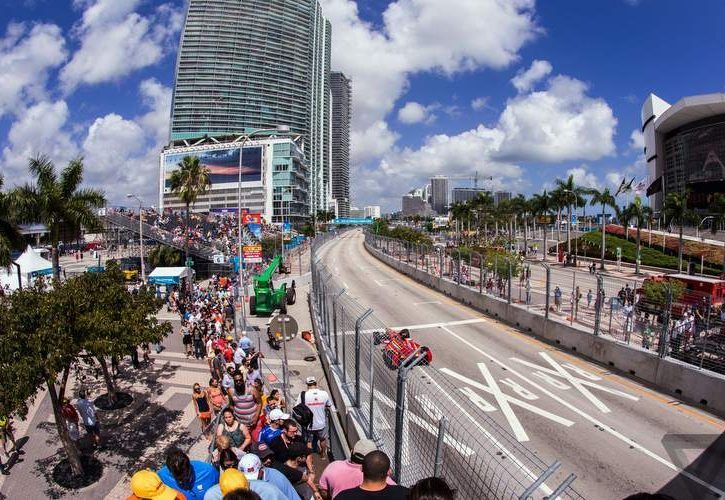 Miami's City Commission will convene on Thursday to vote on a proposal to indefinitely defer a resolution that would green light an F1 race in Florida's 'Magic City'.
F1 commercial boss Sean Bratches had announced over the summer the event's delay until at least 2020 as all involved parties sought more time to lay the groundwork for a future deal.
On the face of it, the commission's stance looks ominous for The Formula One Group's ambitions of staging a Grand Prix in Miami and boosting the sport's presence in America.
However, the city insists the resolution is a standard procedure destined to allow for negotiations to remain ongoing until a final decision is reached. It by no means signal the end of the road for a Miami Grand Prix.
"The way our system works is, if the item is deferred, it keeps getting put on an agenda until a decision is made one way or the other," said a source close to the Miami City Commission, speaking to Motorsport.com.
"F1 has some things to work out with various parties, so it's not ready to be considered.
"When we defer indefinitely, it doesn't come back for six months, unless we specifically call it back to an agenda.
"Maybe F1 will work out the issues and come back to us, maybe they won't. What's certain is, there won't be a race in Miami in 2019."
Gallery: The beautiful wives and girlfriends of F1 drivers
Keep up to date with all the F1 news via Facebook and Twitter