Pierre Gasly says that he hopes to get a chance to drive for Red Bull in the official two-day post-season test at Abu Dhabi at the end of the month.
Currently driving for Toro Rosso, the 22-year-old Frenchman will be promoted to the senior squad to replace Renault-bound Daniel Ricciardo in 2019.
Ricciardo has already been told by team management that he will not be allowed to work with Renault during the test. However that doesn't mean he will be in the Red Bull either.
Things are more amendable between Ferrari and Sauber, with Charles Leclerc and Kimi Raikkonen expected to trade places for the test in advance of their 2019 swap.
Gasly told Crash.net this week that there was a chance he would be allowed to try on the RB14 for size at the Yas Marina Circuit on November 28-29
"We are considering it, but at the moment nothing has been confirmed," he said. "I think I should know more in the next week or two weeks."
"For sure it would be good to have a first [outing], even if it's with this year's car, just to start working with my engineer and with the team."
Gasly previously had a the opportunity to drive Red Bull's Formula 1 cars when he was a test and development driver for the squad in 20015-6.
He was also involved in last year's in-season test at the Hungaroring when he tried out Red Bull cars from the previous two seasons.
Gasly then went on to make his Formula 1 debut with Toro Rosso in the 2017 Malaysian Grand Prix. He has since completed 24 races with the team and is now just two races away from hitting the big time with Red Bull.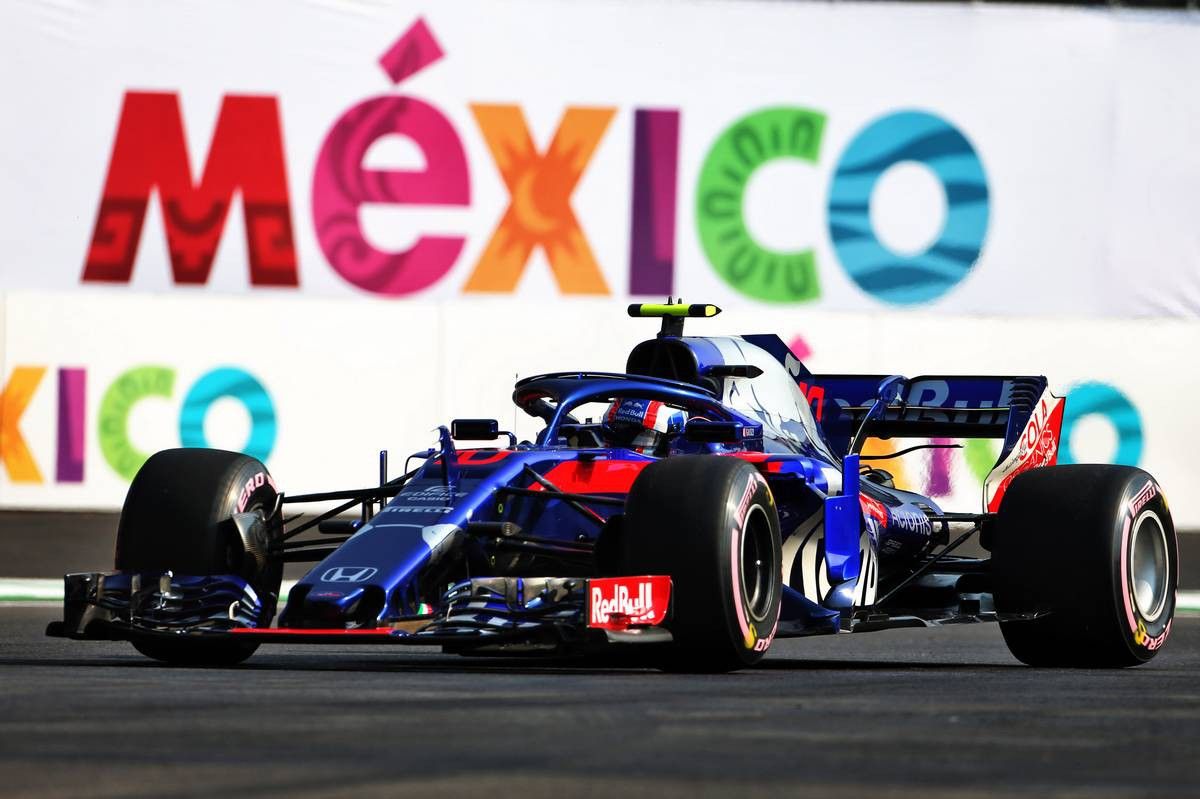 He finished last weekend's Mexican Grand Prix in the points in tenth place despite starting from the back row due to engine penalties. Meanwhile a frustrated Ricciardo retired ten laps from the finish with a hydraulic issue after starting from pole.
"I'm really happy to get one point," Gasly said after the finish. "It's good for everybody in the team, especially after a couple of tough races.
"I felt good with the car, I had some great battles and the strategy was the right one so I think we did everything we could.
"It wasn't an easy race," he added. "You needed to be smart and push at the right time, staying focused and disciplined with your driving for the whole race to make these tyres last.
"We should be able start in our normal qualifying position in Brazil and Abu Dhabi, so we can fight hard and try to get our position [in the constructors standings] back from Sauber."
Gallery: The beautiful wives and girlfriends of F1 drivers
Keep up to date with all the F1 news via Facebook and Twitter