When it comes to putting in the hours with the engineers at the back of the garage, Sebastian Vettel's dedication isn't matched by Lewis Hamilton, says Nico Rosberg.
Vettel lost out to his arch-rival in last year's fight for the title, but the defeat took nothing away from the Ferrari driver's commitment and work ethic, qualities for which the German driver has often been praised.
According to Rosberg, the time and effort put in by Vettel on race weekends isn't met with an equal amount of devotion by Hamilton.
"Vettel is superior in terms of dedication to work, he works closely with the engineers," Rosberg told Autosprint. "It is a devotion that Hamilton does not have."
While Hamilton doesn't assume the same workload, according to Rosberg, it hasn't hindered his forward march, the Brit capturing his fifth world title in 2018 after leaving Vettel in his dust in the latter part of the championship.
"I do not know exactly what happened to him but in this sport, sometimes it seems everything is going in the right direction, then you just need one mistake to bring you down, you lose confidence and everything goes wrong," added Rosberg.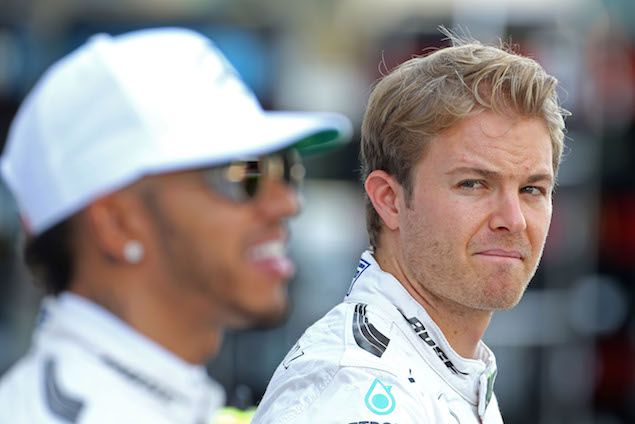 "The same thing happened to me against Hamilton in 2015.
"With Lewis I needed to change my attitude, I decided that I had to be the one to lead the game.
"Lewis always tends to impose his rules but I took control so as not to allow him to find the motivation. And I won."
Gallery: The beautiful wives and girlfriends of F1 drivers
Keep up to date with all the F1 news via Facebook and Twitter