Mick Schumacher naturally has the utmost admiration for his father, Michael Schumacher, but the young driver admits that following in a legend's footsteps "can be difficult".
The 19-year-old young driver has typically shied away from publicly talking about his seven-time world champion father since embarking on his own career in motorsport.
But in an interview with the FIA's official Auto magazine the newest member of Ferrari's Driver Academy accepted to offer a few thoughts on his father who remains out of the public view since his devastating 2013 skiing accident.
"I am happy to be the son of the greatest F1 racer of all time," Mick said.
"I'm happy that he is the greatest F1 racer of all time, and I admire him for that. And even if sometimes it can be a bit difficult, it is what it is. There are good sides to it and there are bad sides.
"Having the support I have from a lot of people all over the world can't be a bad thing. I am thankful for that."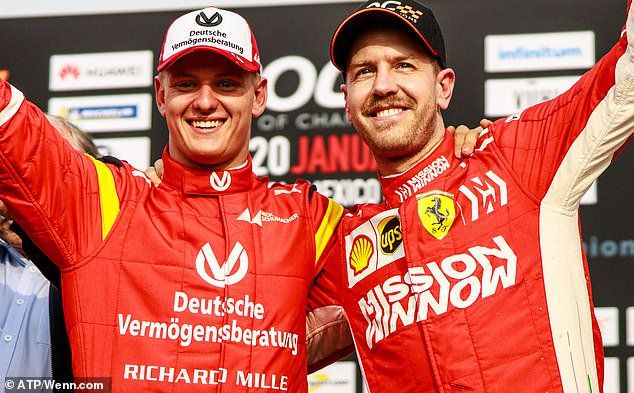 Thanks to his good genes and the inspiration provided by his iconic dad, Mike Schumacher's path was likely laid out from the outset. Yet, he remembers the day his father asked him the all-important question.
"Racing and karting is quite a normal thing in my family and I always loved to go karting with my father," he said.
"It was big fun sharing that with him and I remember him asking one day if this would be a hobby for me or if I wanted to do it as a professional.
"I told him straight away I wanted to do it professionally. I never wanted to do anything else."
The reigning FIA European F3 champion will graduate to Formula 2 this year with the plum Prema Powerteam outfit that delivered the F2 title to Ferrari driver Charles Leclerc in 2017.
Will Mick emulate the Frenchman in the next 12 months? Michael would likely respond with a resounding 'yes!'
Gallery: The beautiful wives and girlfriends of F1 drivers
Keep up to date with all the F1 news via Facebook and Twitter