Ferrari boss Mattia Binotto had admitted that the team's new driver Charles Leclerc will be in second place when it comes to the focus of their efforts in 2019, at least for the first few races of the new campaign.
The 21-year-old driver from Monte Carlo is joining the team in just his second season in Formula 1, after a year at the Alfa Romeo Sauber F1 team. He arrived in the sport after winning the GP3 title in 2016 and becoming Formula 2 champion in 2017.
But moving to one of F1's biggest team's over the winter means the pressure will be on him to prove that Ferrari has made the right call in replacing Kimi Raikkonen as team mate to four-time world champion Sebastian Vettel.
The team has already restructured over the off-season to give the youngster an experienced crew to support him, including Ferrari senior performance engineer Jock Clear's appointment to oversee the operation.
But Binotto didn't want anyone thinking that all eyes were on the rising star, and that they were no longer fully behind Vettel.
"If there are particular situations our priority will be Sebastian," he told the press on Friday at the team's official unveiling of the new SF90 car.
"I think it's normal, especially early in the season," he insisted. "He is the guide with which we aim for the championship.
"Sebastian has little to prove," Binotto added. "[He] is a very experienced driver, he won championships, he knows what is necessary to win.
"It's my task to put him in the proper conditions to do the job," he continued. "I'm expecting a lot from him, no doubt, as he is from himself."
However Binotto insisted that there was no question of Leclerc being treated as a de facto second driver during his time at Maranello.
"There is no prejudice. The absolute priority is for Ferrari to win," Binotto explained.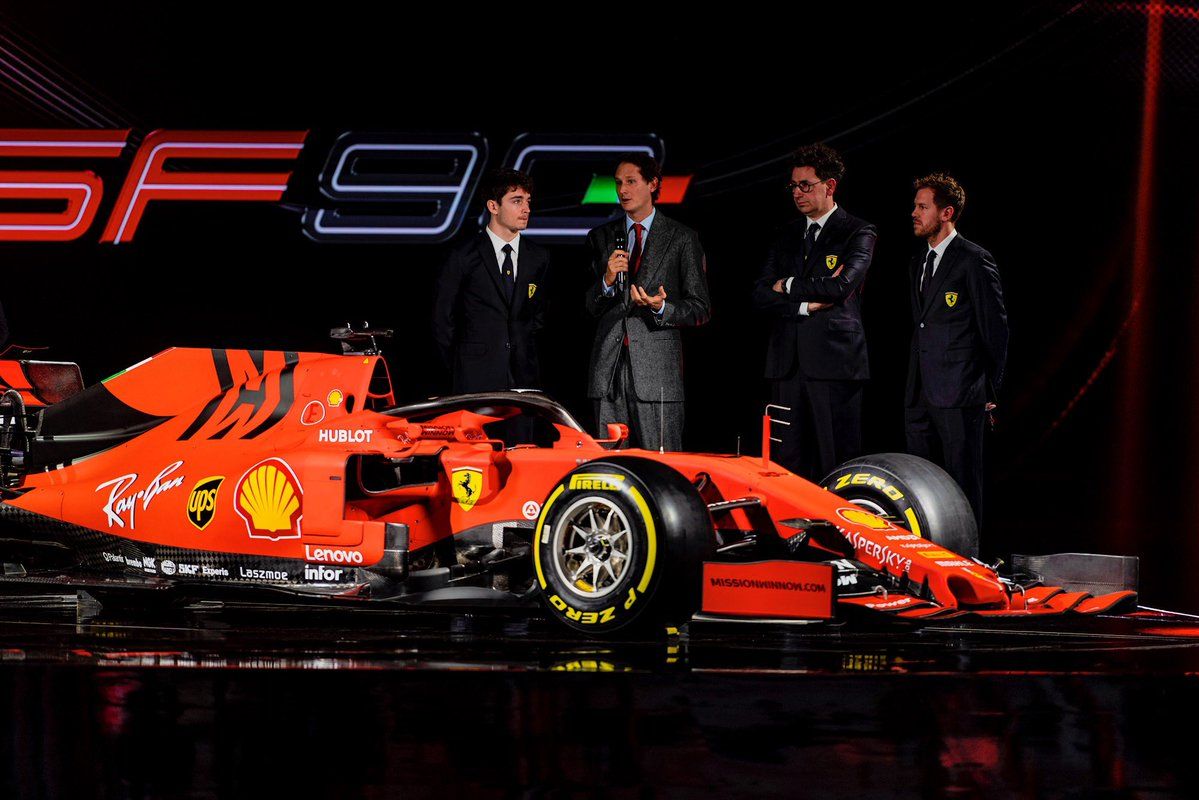 "Charles still has to learn, as pointed out by himself, but we know how talented he is," he said.
"Charles for us is very young driver, I can't remember in the recent past of Ferrari having such a young driver in our line-up.
"There will be much to learn for him at the start [and] he's got a good reference. I think Sebastian will be a good reference for him."
Binotto has taken over the reigns at Ferrari over the winter from Maurizio Arrivabene, following a 'near miss' campaign in 2018. The team was criticised for not using team orders to back Vettel sufficiently over Raikkonen at crucial moments.
It's a mistake that Binotto is clearly not going to repeat this year - although having two equally matched Ferrari drivers vying for the title against Mercedes and Red Bull is clearly something he would love to see.
"I hope to have this problem of having two drivers to manage among the top positions," he admitted. "To have a driver pairing so competitive, I think it's not a problem but an opportunity."
Gallery: The beautiful wives and girlfriends of F1 drivers
Keep up to date with all the F1 news via Facebook and Twitter