Williams has tweaked the front-suspension and mirror design of its new-spec FW42 ahead of next week's Australian Grand Prix after receiving a briefing from the FIA on the car's legality.
Upon the FW42's belated roll-out in Barcelona, the governing body's representatives noted that the car's front suspension included a thin element running along the lower wishbone.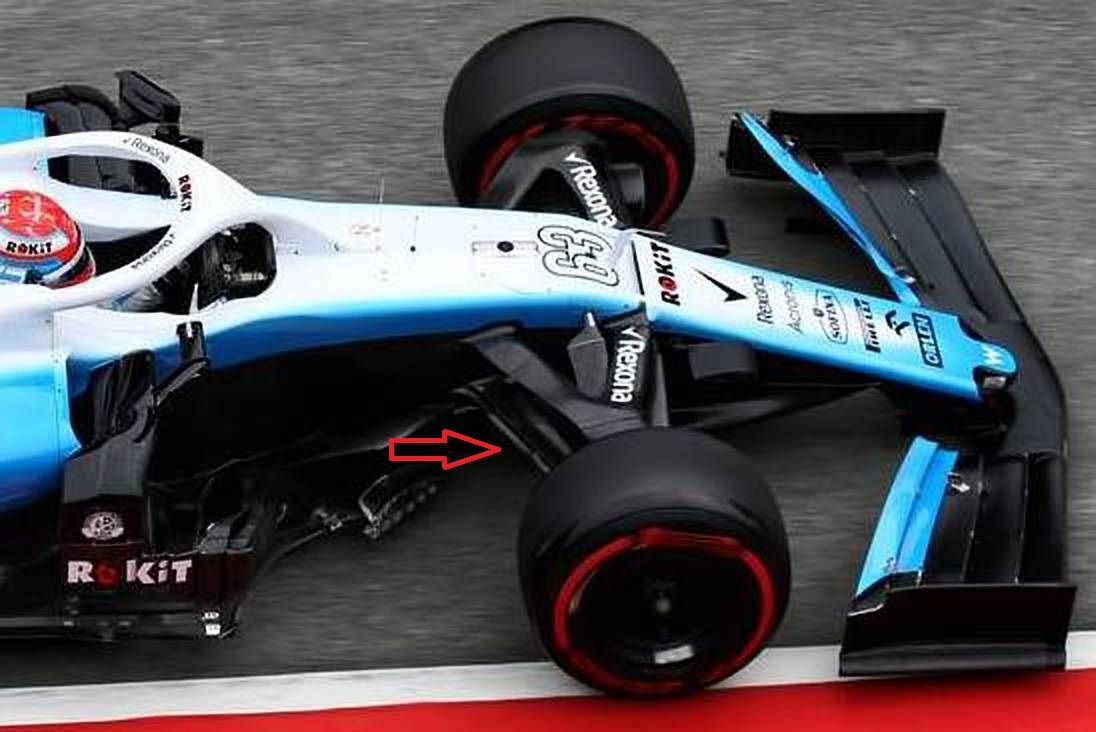 Formula 1's technical regulations allow for six suspension components: four wishbone elements, one pushrod and one steering arm.
The added lower element is thus a seventh - and illegal - component which Williams will remove for Melbourne.
Furthermore, the FIA frowned upon the FW42's unusual curved mirror design as it appeared in pre-season testing, and has compelled the team to change the layout for next week's season-opening race.
As if Williams didn't have enough problems to contend with already following its troubled start to its season and the departure of its technical director Paddy Lowe...
Gallery: The beautiful wives and girlfriends of F1 drivers
Keep up to date with all the F1 news via Facebook and Twitter