Robert Kubica's return to the F1 grid on Sunday in Australia was a three-part affair marked by panic, worry and optimism for the Williams driver.
The British team's beleaguered FW42 was only good for a spot on the last row in Melbourne, but to complicate Kubica's already difficult task, an inability to see the starting lights when he lined up on the grid set off a minor panic attack.
"I had a bit of panic because when I stopped I couldn't see the lights," he said.
"The rear wing of the McLaren [of Carlos Sainz] was hiding it.
"I could see the first block and not the rest. So I had to move to the left and it was a bit of a panic moment."
It was but the start of the Pole's challenging day as the run down to Turn 1 delivered another moment of chaos.
"I did a pretty good start but unfortunately with hard tyres then I had a lot of wheelspin.
"In Turn 1, I was on the inside and on the exit of the corner one of the Red Bull's [Gasly] moved right to avoid another contact and we touched, damaging my front wing so I had to come in to box."
But wait, there's more!
After his Williams crew replaced the FW42's front wing, Kubica rejoined the race only for his car to lose one of its mirrors, which added another burden to his already depressed state of affairs.
"The car was not feeling great, and then additionally on lap three of the race I lost one mirror, which made it even more difficult with blue flags. So it was quite hard.
"Once I was in free air I was told the pace was not bad, actually it was good for the car with the state I was having. I nearly started laughing because from the inside it felt very bad."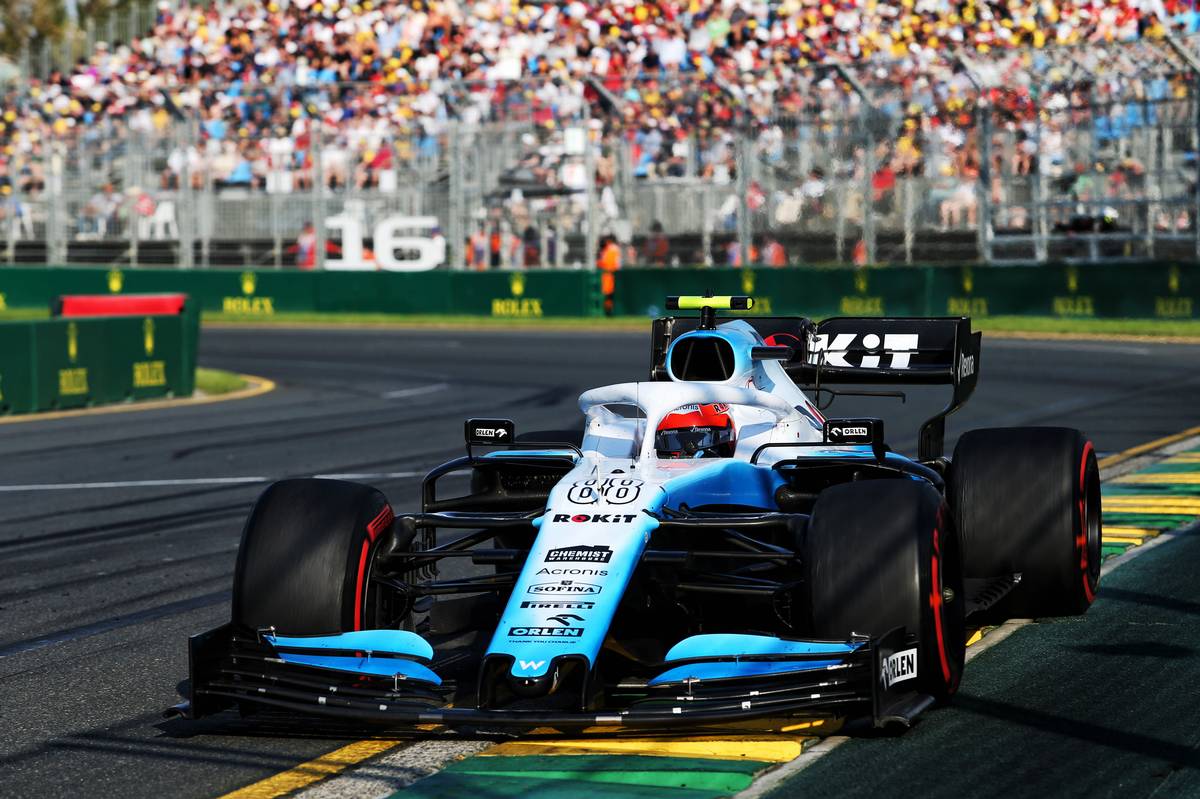 After a solitary run to last, one lap adrift from team mate George Russell, Kubica made the best of his first Grand Prix since Abu Dhabi in 2010, insisting on looking at the glass as half-full.
"There are some positives," he said. "I think yesterday I couldn't be happy but it was a complicated day.
"Today was probably even more complicated but from the things I could have control over, I think I did a reasonably good job and I was quite confident that I could do it.
"Probably most of the people had doubts about my physical aspect, the first corner and the start.
"It was my first standing start after eight years and four months. I had never done a standing start on the grid since Abu Dhabi 2010 and actually it was quite good.
"But overall, I am leaving Australia with definitely more experience, and reasonably happy – although I will never think I would say something like this having this pace and finishing so far behind!"
Gallery: The beautiful wives and girlfriends of F1 drivers
Keep up to date with all the F1 news via Facebook and Twitter