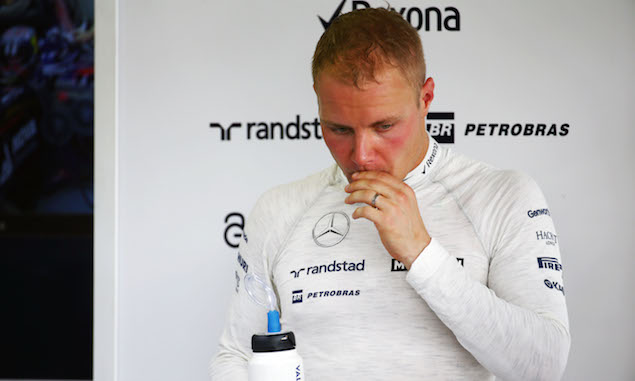 Valtteri Bottas has been handed a three-place grid penalty for the Brazilian Grand Prix for a red flag infringement on Friday.
Fernando Alonso brought out the red flags when he stopped out on track during FP2 with smoke emerging from the rear of his McLaren, causing everyone to have to return to the pits. Bottas overtook Felipe Nasr's Sauber on his way back while the red flags were out, and the stewards have now punished him with a grid penalty.
Having passed Nasr between Turns 5 and 6 - just past the point where Alonso had stopped - Bottas was summoned to the stewards and received the three-place penalty as well as two penalty points.
"The driver of car 77 admitted he overtook car 12 under red flags, the Stewards in applying the penalty took into consideration that despite the considerable speed difference between the cars, the driver of car 77 could have avoided overtaking under the red flag," the stewards' decision read.
Speaking before the penalty was handed out, Bottas was optimistic Williams can enjoy a strong weekend at Interlagos after looking competitive during Friday practice.