Alfa Romeo team boss Fred Vasseur is convinced Antonio Giovinazzi will recover after a muted start to his 2019 campaign with the Swiss outfit.
The young Ferrari protégé has yet to score a top-ten finish this season while team mate Kimi Raikkonen picked up points at each of the first three rounds.
Giovinazzi's weekend in Shanghai was undermined at the outset by an engine issue similar to the problem that set back Ferrari's Charles Leclerc in Bahrain, and which prevented the Alfa Romeo driver from taking part in the Saturday afternoon qualifying session.
Taking stock of his driver's troubled debut so far, Vasseur thinks the Italian charger's problem is rooted in his difficulty of consistently putting everything together.
"It's frustrating for everybody because I think from the beginning Antonio showed that the pace is there," Vasseur said.
"He was very fast in Melbourne Q1, did a better lap time than Kimi managed overall, or it was more or less the same.
"In the race in Bahrain, the pace was there, in quali he did a small mistake at the end of the lap but he was a bit faster than Kimi also.
"He's struggling to put everything together and the team didn't help him [in China].
"It's a shame but I think he will recover and if you have a look on last year the start of the season was also difficult for our drivers."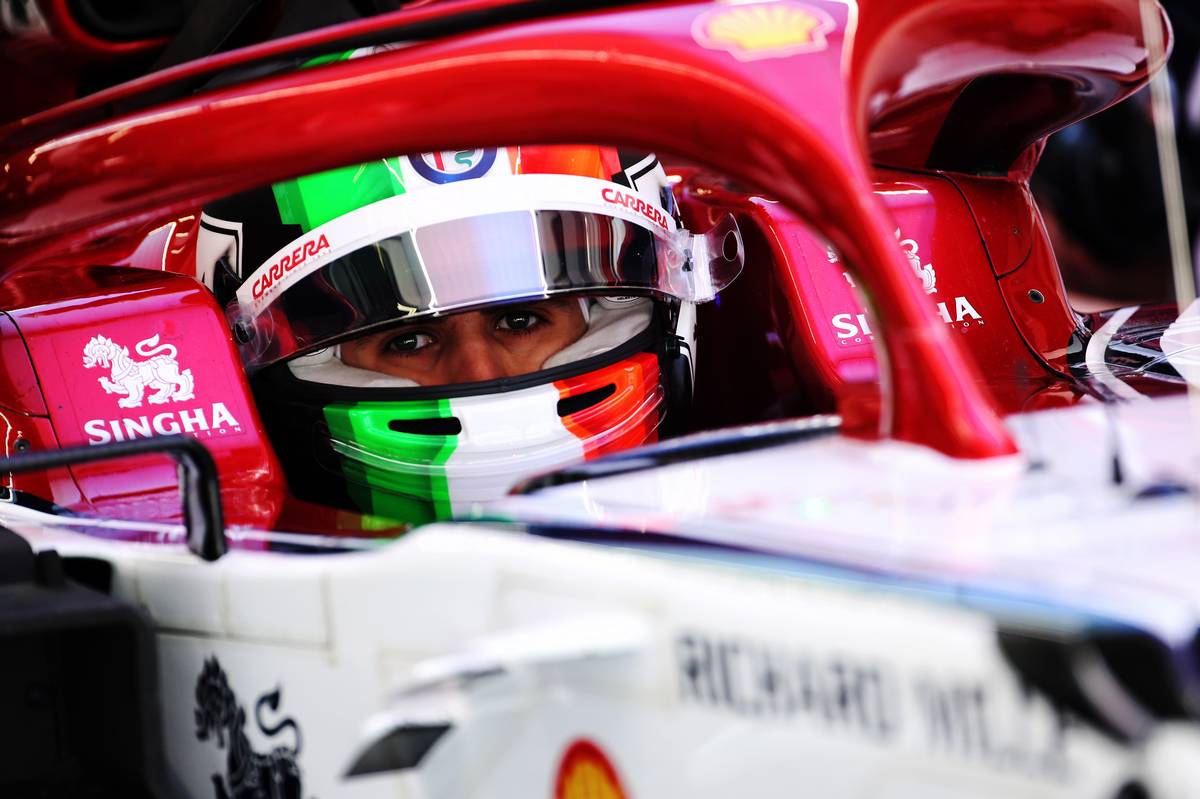 Indeed, the mercurial Charles Leclerc suffered a difficult baptism of fire with Sauber at the beginning of 2018 before getting on top of things and moving forward.
"We are very pushy with them, very supportive and they were able to improve during the season and we have to do the same with Antonio," added Vasseur.
" I think he has also the advantage to have Kimi as a leader and Kimi is able to show not only the pace but also the way you have to manage the weekend.
"For Antonio it will be helpful. At least the pace is there, it's important for us and important for Antonio and his mind but I am convinced he will do it."
Gallery: The beautiful wives and girlfriends of F1 drivers
Keep up to date with all the F1 news via Facebook and Twitter