Vietnam will be added to the Formula 1 calendar in 2020, with the city of Hanoi hosting the country's first ever Grand Prix in twelve months' time.
The venue for the race will be centered around Hanoi's My Dinh stadium and follow a 5.56km street circuit drafted by the design office of F1's resident architect Hermann Tilke.
About two-thirds of the track will follow public roads while the remaining third will be purposefully built for F1. The circuit will also feature a dedicated and permanent pit complex designed especially for the event.
Carsten Tilke, the son of Hermann Tilke and the CEO of Tike GmbH & Co KG who has been involved in the planning of Hanoi's street circuit, provides a description of the future layout.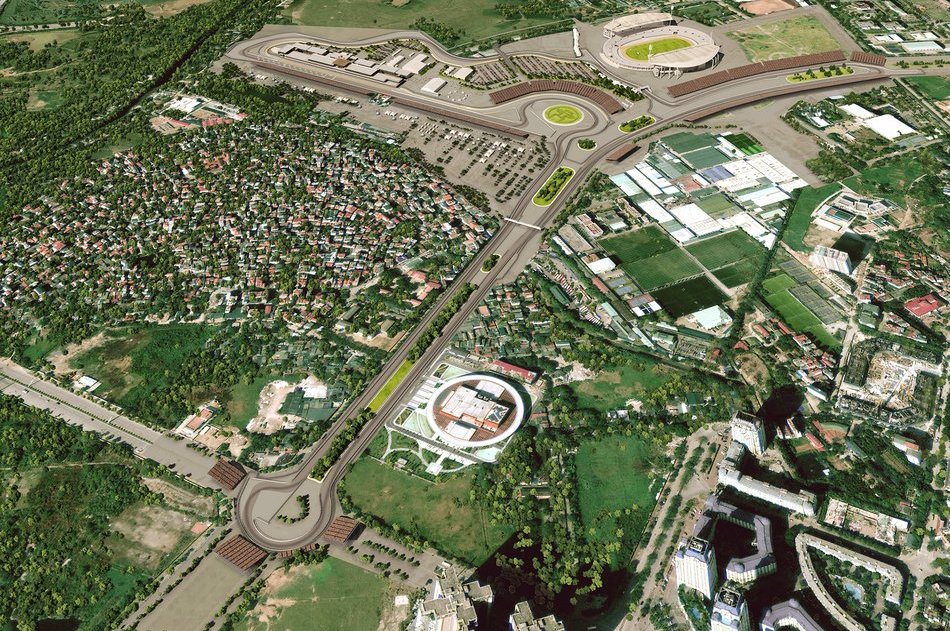 "The first section reminds me of the Mercedes Arena at the Nürburgring," said the German, speaking exclusively to Motorsport-Magazin.
"Also, the track has very varied passages with high-speed turns, modeled to some extent on the Esses at Suzuka, and long straights that provide good overtaking opportunities with hard braking points.
"Overall, it is a very challenging track, on which to race and will certainly produce plenty of racing action. It will not be easy to post a perfect lap on this track."
Thanks to simulation software technology used by Tike's design office, the track can be seen from the perspective of a virtual onboard view, and laps can be studied from every angle.
Check out the onboard video of the future Hanoi street circuit supplied courtesy of Motorsport-Magazin.