McLaren's Lando Norris says that he's picking up some valuable lessons from racing alongside Max Verstappen - even though the pair rarely find themselves actually running together on the track.
That's because Norris is learning more from competing with the Dutch driver in the virtual environment than in real life.
"I am not really racing Max on track," Norris said this week. "But I already learned about him when I raced Max [in computer games], and we had some fun races together.
"Racing with other people like that, such as Max, I can already learn things coming into this season.
"With someone like Max, who is a real life driver, you learn how he drives in the simulator and how similar it is compared to the track.
"I can learn how he would drive on the track," he explained. "I already learned how he would defend, because he is very good at that. He can be very aggressive at times with his overtakes and everything."
Norris and Verstappen even teamed up over the winter to tackle the simracing version of the Bathurst 12 Hours endurance race.
The 19-year-old admitted that as good as simulations and virtual reality were these days, there was inevitably a difference with the real thing.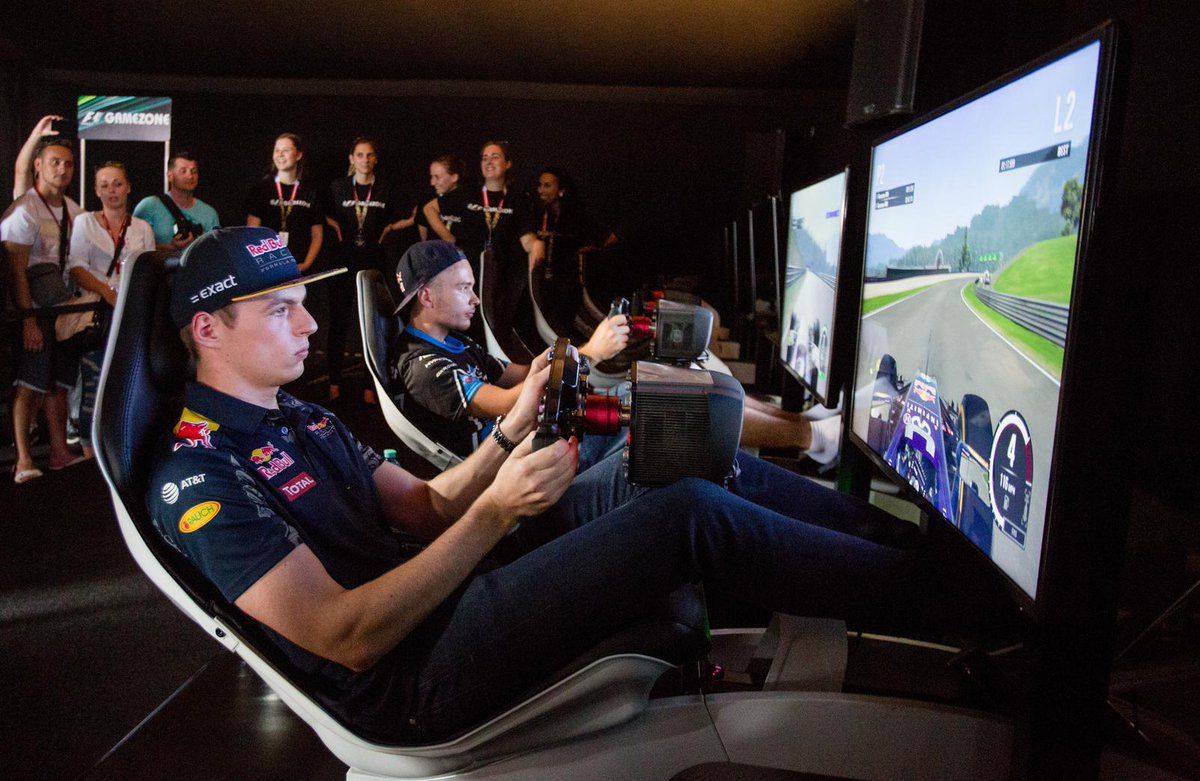 "Maybe you push a bit more in the sim because you can get away with it," he acknowledged. "But there are a lot of things I take away from that which I then learned about and knew about Max coming into this season.
"I am sure he learned things from me about what I am good and bad at," he admitted. "But if I was racing him, I would know how he would race.
"If I never saw him on TV before I know how he would race me just from driving on the sim."
Norris was speaking at an event launching McLaren's second season in the Formula 1 eSports Series, which this year will also include a team from Ferrari for the first time.
"At McLaren we're proud to be at the forefront of eSports," commented McLaren CEO Zak Brown. "McLaren Shadow Project season 1 exceeded all expectations.
"It connected us with new audiences, partners and generated a huge amount of excitement internally. I'm looking forward to seeing how this year's talent shapes up."
A keen gamer himself, Norris says he's impressed by the drivers in the virtual competition, which last year was won by Mercedes' Brendon Leigh.
"All these guys are super quick," he said. "They spend not only hours every day practising, but they understand how to drive cars, how to setup cars, and a lot of these things.
"It is not just going around driving and learning how to drive a sim car. You learn about everything: how people drive, the obvious thing of places you can overtake and can't overtake, how to force people into mistakes.
"You learn a majority of things, which is pretty cool!"
Gallery: The beautiful wives and girlfriends of F1 drivers
Keep up to date with all the F1 news via Facebook and Twitter