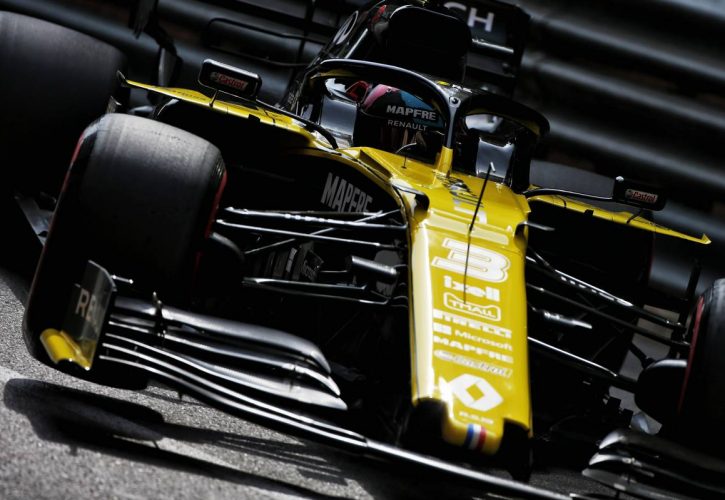 The design of Renault's 2020 contender could prioritize the car's competitiveness in qualifying to help the French team join the fight at the head of the field.
Renault's ambition of leading the midfield battle this season and bridging the gap with F1's trio of front-runners has so far fallen short of expectations, mainly because of engine reliability issues which have now been solved.
With the design process of next year's car well underway, the manufacturer is currently assessing what to extract from its current R.S.19 and what to improve for next season.
Renault F1 boss Cyril Abiteboul revealed that the team could field a car whose qualities cater more significantly to qualifying rather than to race day.
"I think we are looking at two or three changes that are totally possible to do at this point of time [of the design process], and that can dramatically change the behaviour and the competitiveness of the car next year," explained Abiteboul.
"The first is aero efficiency, and the second is how you balance qualifying and the race, because in modern F1 it is all about qualifying.
"All tracks are almost like Monaco now, and there is a different pattern of development of the car if you want to focus on qualifying or focus on the race.
"It can be things like how you are setting up your gear ratio. If you want to prioritise qualifying over the race you change your gear ratio.
"They are fixed in the regulations and that it is not something we can change for this year, but it is completely open for next year.
"Then, the last point, is the rake of the car.
"There is still time. It is not too late to change a number of parameters on the car. It is not a bad car, but that can be improved, so next year is a step from this year."
Renault will work relentlessly to bridge the gap with its rivals for 2020. But Abiteboul admits that the manufacturer's main focus is 2021, when F1 introduces its new regulations.
"Will it be a step to fight for podiums or wins on a straightforward basis?" he questioned, speaking of the immediate future.
"No, because we know F1. And frankly our best bet is to work on 2021.
"That is why there will be a balanced effort of what we do for 2020 because we want to start now and we will be starting now on 2021 development."
Gallery: The beautiful wives and girlfriends of F1 drivers
Keep up to date with all the F1 news via Facebook and Twitter