Former Sauber driver Marcus Ericsson stepped on to a podium for the first time since 2013 on Sunday after finishing runner-up in the second race of the Detroit Grand Prix.
A clean and composed race blended with some handy strategy put the Arrow Schmidt Peterson Motorsports driver in contention for a race win in the second half of the 70-lap action-lacked event.
Ultimately however, Ericsson was beaten to the checkered flag by a couple of seconds by Ganassi's Scott Dixon who conquered his 45th career win in IndyCar, but the Swede edged third-placed man Will Power.
Ericsson's IndyCar result marked his first podium since finishing third behind Alex Rossi and Jolyon Palmer in a round of the GP2 championship almost six years ago.
"I'm super happy," said the 28-year-old.
"It's been one of those years where we've had pretty much every weekend good pace, but for some reason there's always been something that's happened that's made it not come together result-wise.
"I think our results have not been sort of representative of the pace we've got. That's why it was such a nice feeling finally to get it together for a whole race today.
"Even in quali we had a great car. I didn't get the perfect lap together, but in the race executed very well.
"The team did great strategy calls, pit stops. I have to thank the crew because they did an amazing job.
"Yeah, it's just a great feeling to be on the podium again."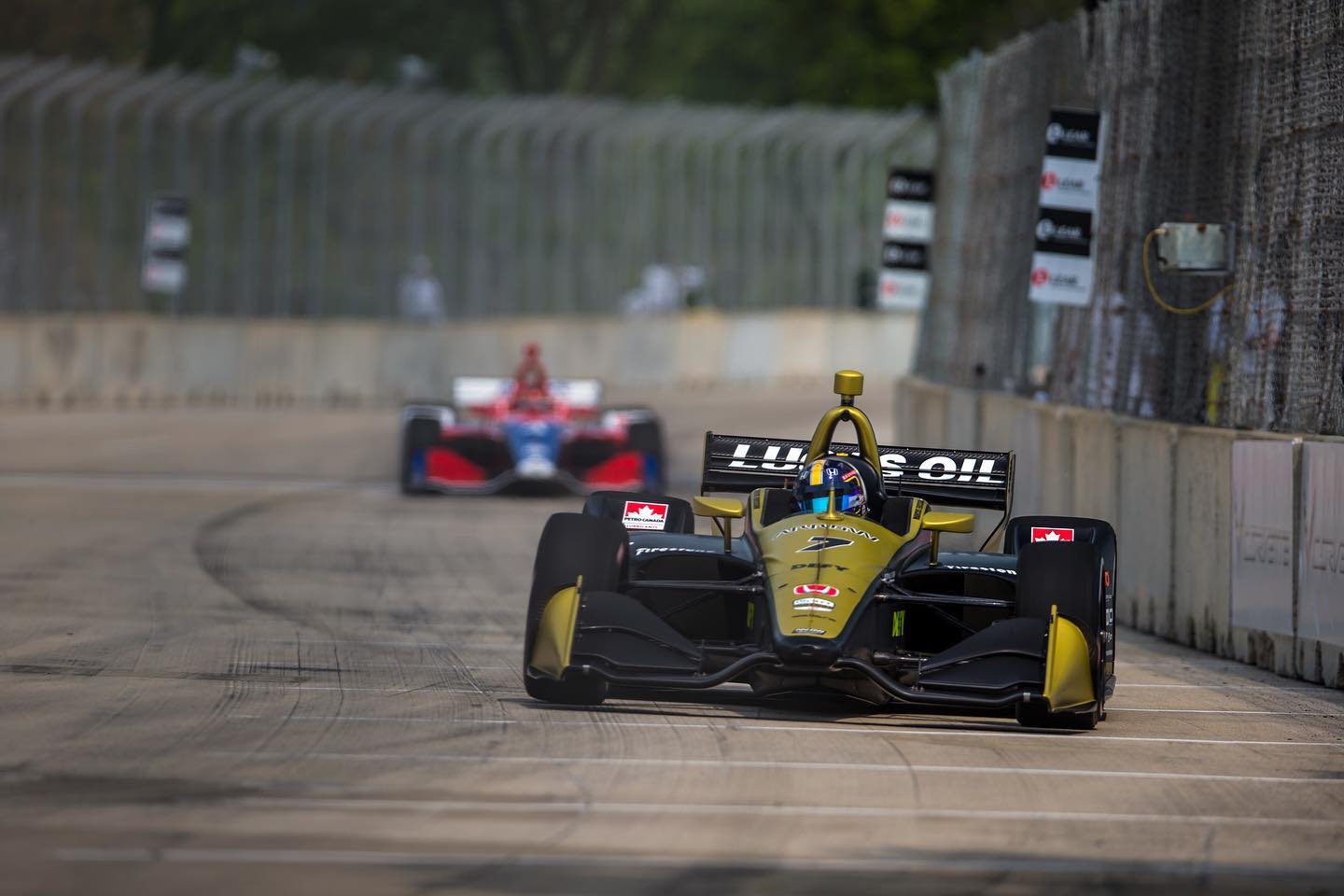 Ericsson conquered his runner-up spot in Detroit in front of a small congregation of Alfa Romeo/Sauber personnel who had come to watch their former driver in Belle Isle on their way to next week's Canadian Grand Prix in Montreal.
"Ten of the guys from Alfa Romeo that have been working for me the last few years were here supporting me this weekend," said the Swede.
"Obviously they go to Montreal next weekend. It was good to see them. They must have brought some good luck, as well. It was good."
Gallery: The beautiful wives and girlfriends of F1 drivers
Keep up to date with all the F1 news via Facebook and Twitter