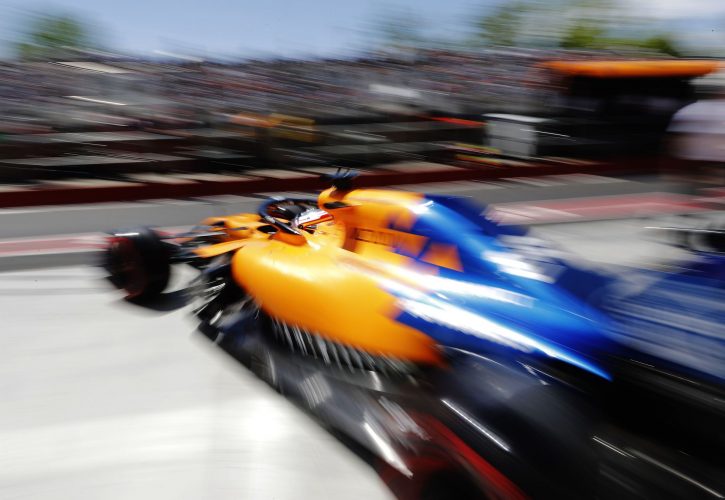 McLaren team boss Andreas Seidl says the Woking-based outfit's 2020 contender will provide a good indication of how successful the team's extensive restructuring will have been.
Twelve months ago, under the guidance of CEO Zak Brown, McLaren initiated its transformation, with changes at the helm of the team and in its design department.
Its management overhaul included the recruitment of Indy 500 winner Gil de Ferran as well as the appointments earlier this year of new technical director James Key and team boss Seidl.
The German, who spearheaded Porsche LMP1 programme in the WEC's LMP1 category, is still hard at work refining McLaren's internal organization.
As stability sets in, the tangible results of the team's transformation shall be validated by the level of performance of its 2020 MCL35.
"This year's car, which is a good step forward compared to last year's car, has been started late after all the issues that were there within the team," said Seidl.
"I think the full extent of all the changes that have been initiated already inside the team last year we will only see next year, because it's the first car again which is somehow in the normal rhythm of the development.
"When do we normally start, I think as soon as we put the car on track in winter testing you see some strong and weak points straightaway.
"That's the first time you start thinking 'okay what you can still develop for this year's car' or are there things around which we want to tackle for the year after?"
Seidl admits his work has just begun at McLaren, but the highly competent team manager believes his outfit has the right foundation from which to progress and grow.
"I think since the beginning of the season already it was a good step forward compared to last year," said Seidl.
"We have a car that is reacting to the development also that we bring to the track.
"There's a lot of positive momentum and positive spirit inside the team, which made it a lot easier to get started for me.
"Again it's still early days for me, only six weeks for me so far, three weeks on the road, three at the factory, so I still need time to understand everything in the factory."
Gallery: The beautiful wives and girlfriends of F1 drivers
Keep up to date with all the F1 news via Facebook and Twitter