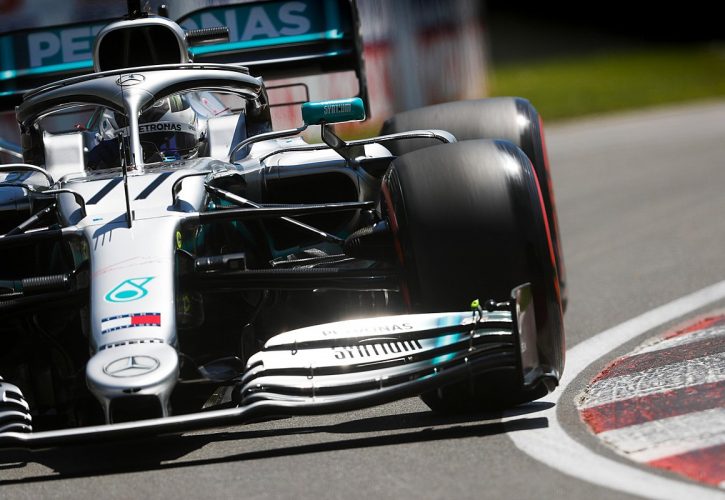 A vote between F1's ten teams on a mid-season return to 2018-spec tyres did not garner enough support for the provision to pass.
Teams came together in Austria on Friday morning to decide on a potential return to the thinner-tread structure used by Pirelli at the majority of the races last year.
The process came about as a result of Mercedes' dominance and 100 percent win record so far in 2019, with the German squad among the rare teams for which this season's thinner tread tyres are working to its benefit.
However, the vote required that at least seven of the ten teams vote in favour of the change, a quota that was not reached.
Friday morning's meeting was attended by all teams along with F1 sporting manager Ross Brawn, FIA technical boss Nikolas Tombazis and Pirelli's Mario Isola.
F1's drivers were also represented at the meeting, with GPDA chairman Alex Wurz, GPDA directors Romain Grosjean and Sebastian Vettel, and Lewis Hamilton and Charles Leclerc in attendance.
Pirelli reminded everyone that its decision to introduce this year its thinner-tread structure was done on the grounds of safety as the tyres limit blistering and chunking.
Isola also insisted that reverting to last year's specification would not lead to a significant improvement of the current narrow operating window which many teams have criticized this season.
Red Bull, Ferrari and their affiliated teams - Toro Rosso, Haas and Alfa Romeo - voted in favour of the spec change while Mercedes, McLaren, Williams, Renault and Racing Point all voted against.
Gallery: The beautiful wives and girlfriends of F1 drivers
Keep up to date with all the F1 news via Facebook and Twitter