Williams is considering boosting its technical staff in the wake of the permanent departure of former tech boss Paddy Lowe.
The Grove-based team's troubled start to its 2019 campaign, marked by production issues that delayed the roll-out of its FW42 and the car's design flaw, led to Lowe taking a "leave of absence" just one week before the season kicked off in Melbourne.
That leave has now become permanent following a settlement negotiated between Williams and its former technical director.
Coincidently, just one week after the announcement of Lowe's departure, news emerged that McLaren engineering director Pat Fry was leaving Woking.
In Austria, Williams' deputy team principal Claire Williams addressed its team's future regarding its technical staff.
"We're happy with the technical management team that we have, and we're looking at the options that are available to us now and what would fit most appropriately with our structure," Williams said.
"As soon as we've made a decision, and we can make an announcement, we'll share it."
Williams stressed that the team's priority was improving its current performance, the British outfit enduring a second dismal season at the back of the grid.
"We've got to focus on the here and now, and the future, and that's what we're doing back at Grove in earnest.
"A lot of work is going on behind the scenes to make sure that we put Williams in the best possible position moving forward, from everyday moving forwards, not for 2020, not for 2021, but for right now.
"We have a very capable technical management team in place that have been working since Paddy's leave of absence started back in March.
"So our chief designer Doug McKiernan and Adam Carter, who's our head of design, and Dave Robson who runs engineering trackside, and they're working really well together."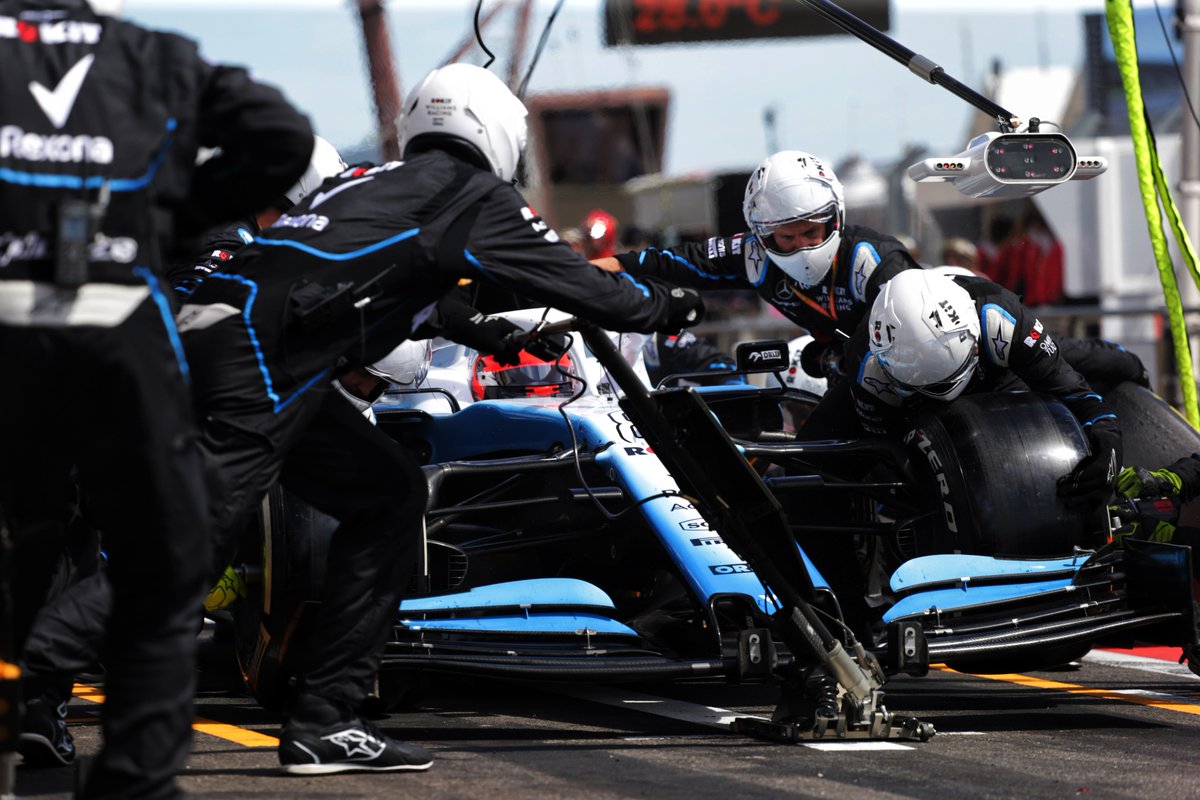 In its quest to improve its performance, Williams plans to introduce a raft of updates on its FW42 before F1's summer break at the end of the month.
"I think as everybody has seen over the past few races, we've been able to bring new parts to the track, the majority of which have been adopted because they've shown greater levels of performance, and we're slowly closing that gap," Williams explained.
"I think as everybody knows now, we've got more parts coming prior to shutdown that will hopefully bring greater performance to the car as well.
"We're making good steps in the right direction, and that's really nice to see.
"It's been incredibly difficult for everybody at Williams over the last many, many months now, and it finally feels like we're heading in the right direction again.
"There's more of a spring in everybody's step, so to speak."
Gallery: The beautiful wives and girlfriends of F1 drivers
Keep up to date with all the F1 news via Facebook and Twitter