Red Bull motorsport boss Helmut Marko says a thorough inspection of Pierre Gasly's RB15 chassis revealed no particular issues, and insists the Frenchman must now deliver.
Gasly's promotion to Red Bull Racing this year has been a complicated affair for the 23-year-old whose results have fallen well short of expectations.
Gasly has been comprehensively outclassed by teammate Max Verstappen and was even lapped by the Dutchman last time out, in the Austrian Grand Prix.
The shortfall prompted an investigation into the Frenchman's car, just to make sure that no underlying issue was causing Gasly's struggles.
As far as Marko is concerned, whether assessing his performance in qualifying or on race day, the Austrian is adamant that "Gasly is certainly not where he should be".
"There a bit of an excuse for Austria," Marko told Motorsport-Total.
"We burned all the front wings in the practice sessions, so he didn't have the same front wing as Max, but that doesn't explain the gap."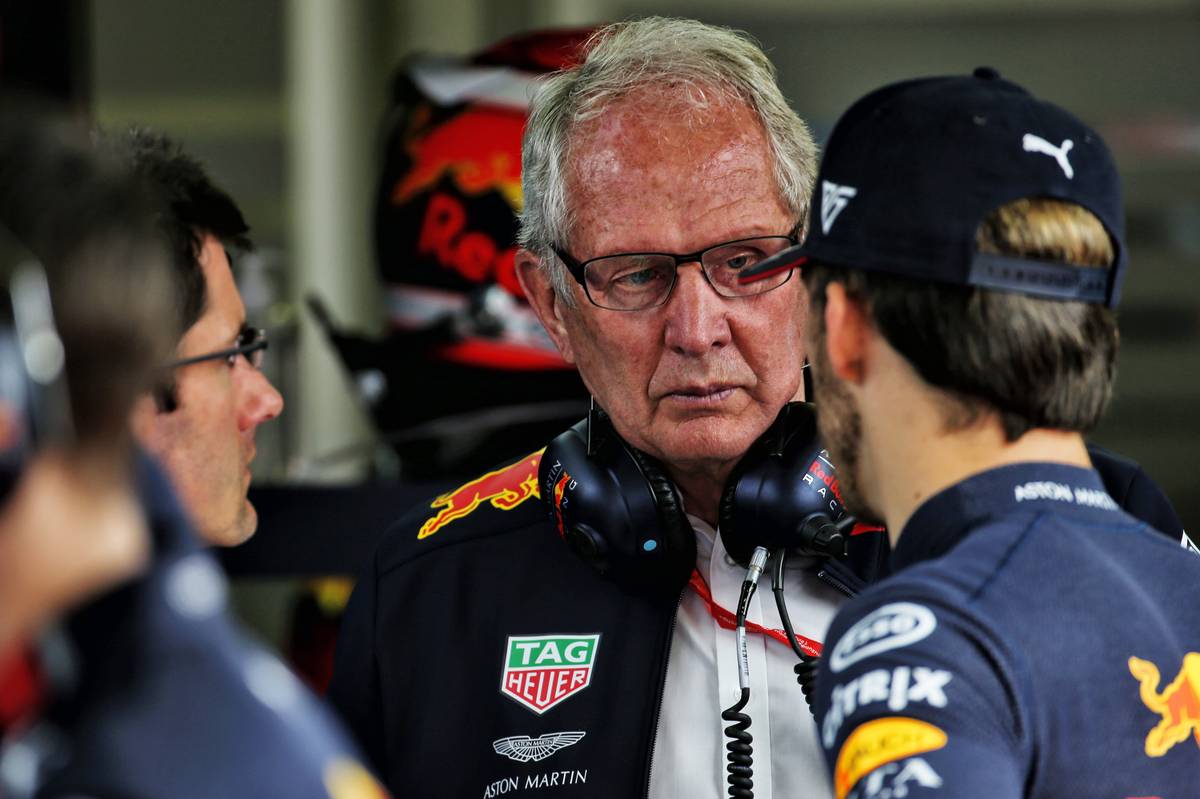 Red Bull has implemented a few changes on Gasly's side of the garage in a bid to help the young charger improve his performance. But Marko says results must be forthcoming, especially as Red Bull's Honda-powered RB15 is improving.
"It [the car] has to deliver now, but so does Gasly," added Marko.
"He was always looking for issues with the car, in the chassis. We have looked through this. There was nothing.
"The plan now is to support him as much as possible. He gets Max's set-up from the start, because he's the more experienced driver and has the more experienced engineering team.
"He can mess around with it, but he can't seriously move away from it - he was experimenting with his set-up before and jumping from one extreme to the other."
Red Bull Racing team boss Christian Horner admits Gasly is in a tough spot and in dire need of a reset.
"We know what he's capable of as a driver, which is a long way beyond what we've seen so far," Horner said ahead of this weekend's British Grand Prix.
"Obviously there's an awful lot of scrutiny on him at the moment, an awful lot of speculation about how long his future will be.
"But as a team he has our full support, we're doing our best to work with him.
"(He should) not focus too much on the data and try to be perfect, and just drive the car and ignore his teammate. That's my advice to him.
"Turn your phone off, don't look at any of the social media and just drive the car."
Gallery: The beautiful wives and girlfriends of F1 drivers
Keep up to date with all the F1 news via Facebook and Twitter