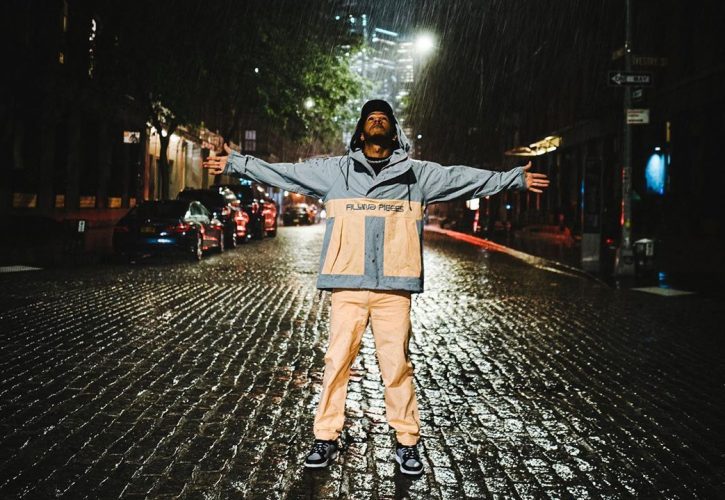 Mercedes boss Toto Wolff says the freedom Lewis Hamilton enjoys away from F1 is a crucial component of the five-time world champion's on-track success.
Hamilton's glitzy jet-set existence away from Grand Prix racing, like his endeavor into the world of music and fashion, are well chronicled.
The Brit has often been criticized for his extravagant distractions or propensity to travel across the Atlantic between races for a leisurely stay in Los Angeles or wherever he wants to party.
But evidence has yet to emerge that Hamilton's lust for life has in any way impacted his level of performance. As far as Wolff is concerned, the 34-year-old's lifestyle is not only not detrimental, it's actually beneficial.
"Most important is to acknowledge that we are all different individuals and we need different frameworks in order to perform well," Wolff told BBC F1 correspondent Andrew Benson.
"Lewis is somebody who needs to be able to pursue his other ambitions and interests.
"And rather than putting somebody in a box and saying, 'This is how a racing driver needs to behave - you need to be on time, you need to avoid jet lag before the race, or don't record music overnight when you are jet-lagged but try to sleep,' I realised very early on that giving him the freedom of pursuing his interests, we were able to extract more performance on track.
"I have the feeling that he needs to get his mind off motor racing.
"If he's able to do a fashion show that excites him, or record some music, or do some snowboarding with his friends, he forgets about the racing side, and he can come back stronger and more energised."
Wolff acknowledged that accommodating Hamilton's sometimes risky lifestyle was a process that took some time. But the end result has been massively profitable for both team and driver.
"I realised in previous roles that you need to be able to accept that we all function in a different way," Wolff said.
"And sometimes the most creative people, the ones that are able to outperform others and perform on a different altitude, are the ones that live a different life. And you just need to be able to embrace that.
"When you take the analogy to a very popular sport in the UK - rugby - you need the solid members of the team that keep the team going.
"But you realise that probably the geniuses score the tries, and these are the ones that are sometimes not easy to integrate in a structure that needs process," the Austrian added.
"But with Lewis, we love who he is and he is clearly an absolutely outstanding athlete, and we have been able to embed him in the organisation.
"And he has been able to inspire us and drag us with him."
Gallery: The beautiful wives and girlfriends of F1 drivers
Keep up to date with all the F1 news via Facebook and Twitter