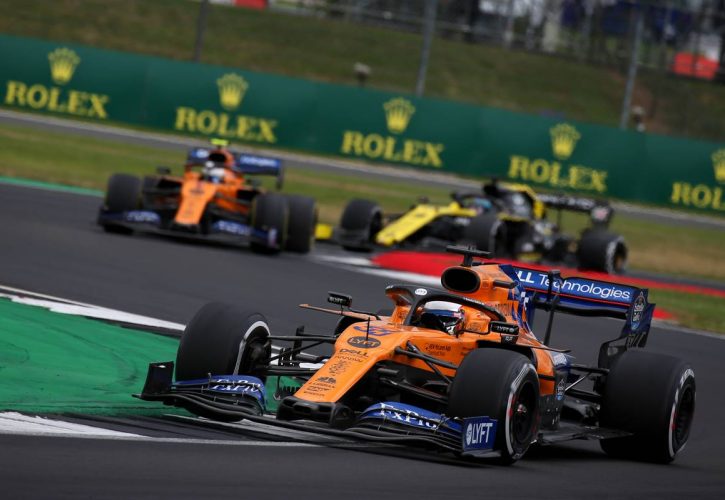 McLaren's Carlos Sainz says he pulled out all the stops in the closing stages of the British Grand Prix to keep Renault's Daniel Ricciardo at bay and protect his hard-fought sixth place position.
A botched qualifying session on Saturday had put Sainz P13 on the grid and with a barrage of midfield drivers to overcome as soon as possible.
The Spaniard gained a couple of spots on the opening lap and then focused on extending as much as possible his first stint on Pirelli's medium tyres, a plan that was well executed and that nicely set up the McLaren driver for the final quarter of the race.
"We were on the right tyres, the first few laps it was really slippery out there because, I don't know, these medium tyres they don't give you a rear end," Sainz said.
"So I decided not to push in the first few laps and then as soon as they came up to temperature I started pushing and we could show the pace."
Thanks to a well-managed run on the mediums, the #55 McLaren was already up to P6 by lap 14, sandwiched between Red Bull's Max Verstappen and Pierre Gasly.
Sainz lost a spot while pitting under the Safety Car but held his own, and then regained P6 when Ferrari's Sebastian Vettel was forced to pit.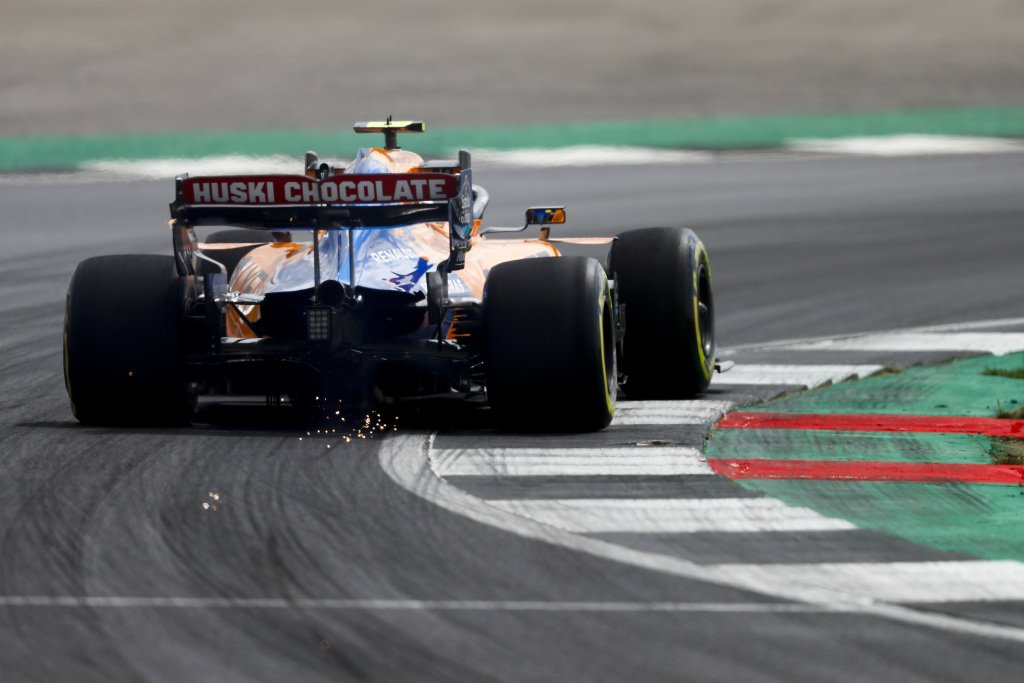 However, the Spaniard soon found himself fending off the attacks of a faster Ricciardo.
"On a one-stop we had the pace, we knew the hard tyre could go to the end after pitting on lap 25, so that was the main target and we executed it," he said.
"I think the last few laps with Daniel were fun because he was just that tiny bit quicker that made him get into my DRS.
"And once he had the DRS, with head wind on the straight, my clipping on the battery, we were running more wing than him, so it meant he was really catching me on the straights but we were just hanging on in the corners.
"We were pushing flat out. These were proper qualifying laps the whole way through because the hard tyres allowed you to do so."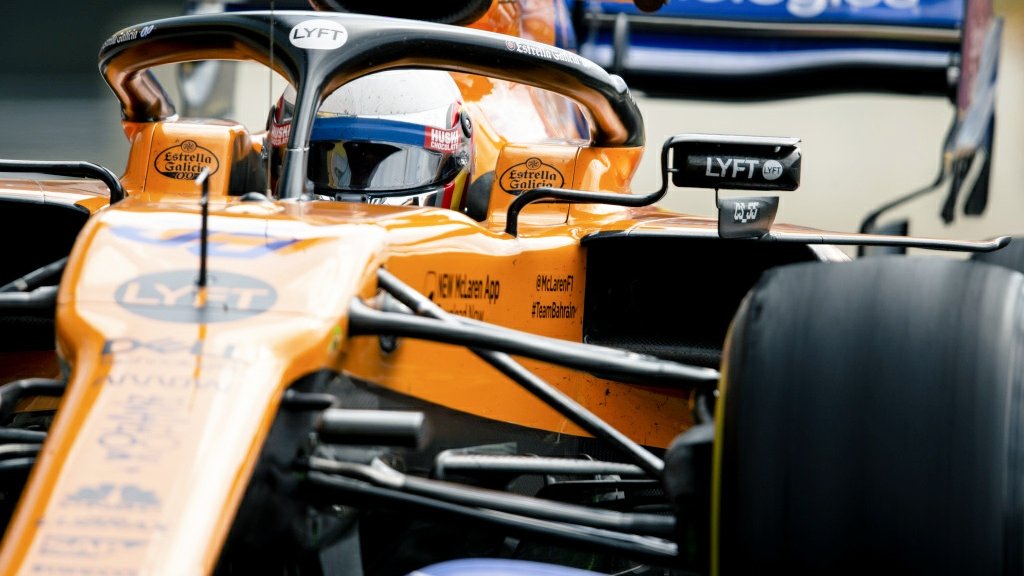 As he collected points for the third consecutive race, Sainz hailed McLaren's steady progress although he insisted the team had yet to break itself free from F1's midfield pack.
"We're progressing, the car is alive in the wind tunnel, we are bringing upgrades to every race," Sainz added.
"The only thing that we know is we haven't cleared the midfield yet. Many people wanted us to be already clear of the midfield, but we haven't.
"With the Renaults battling thereabouts, one race they will be quicker, another race we will be quicker, today they were quicker.
"We need to improve the car at low speeds because that is what will give us the edge that at the moment we don't have."
Gallery: The beautiful wives and girlfriends of F1 drivers
Keep up to date with all the F1 news via Facebook and Twitter