Formula 1 tyre supplier Pirelli completed on Wednesday its two-day test conducted at Silverstone with Red Bull Racing and Williams, but the day was cut short by an off track excursion by Sebastien Buemi.
The running was done within Pirelli's 2020 development programme in which all teams take part at one point or the other during the season.
Car set-up is set in stone and not allowed to change while no development work is permitted by the teams.
Teams and drivers do not know what compounds they are testing as tyres are marked with special codes identified only by Pirelli's engineers.
Red Bull and Williams were nominated for this week's test, with the Milton Keynes-based outfit running Pierre Gasly on Tuesday.
The Frenchman completed 102 laps over the course of the day while George Russell was on duty for Williams and accumulated 98 laps of mileage.
On Wednesday, Robert Kubica took over from Russell while New York race 1 E-Prix winner Buemi was behind the wheel of Red Bull's RB15.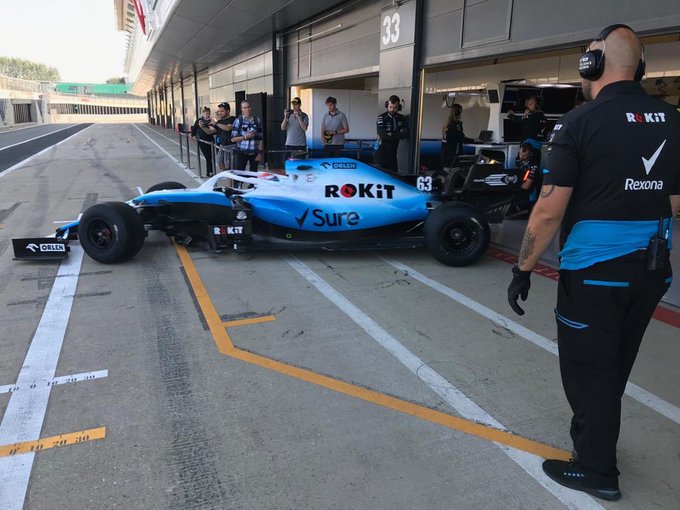 Unfortunately, the final day of running was cut short after Buemi suffered a high-speed crash at Abbey in the afternoon, from which the Swiss driver fortunately emerged unscathed. Despite the incident, Pirelli's lap count on the day was still a healthy 158.
Pirelli has scheduled four more test days this year, with the next two-day programme taking place at Paul Ricard in September with McLaren.
An additional test is scheduled at the French circuit while the remainder of the development work shall take place in October at Suzuka and after the Mexican Grand Prix at the Autodromo Hermanos Rodriguez.
Gallery: The beautiful wives and girlfriends of F1 drivers
Keep up to date with all the F1 news via Facebook and Twitter