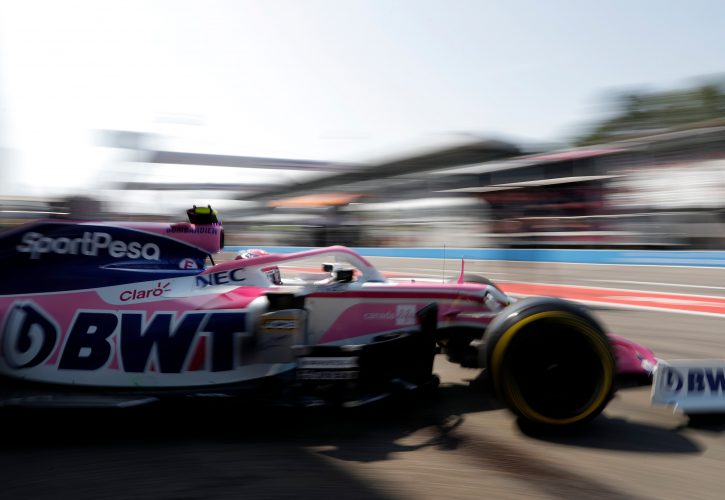 SportPesa Racing Point's Lance Stroll was delighted with the performance of his updated RP19 on the opening day of running for the German Grand Prix.
The Silverstone-based squad introduced its long-planned upgrade package at Hockenheim, modifications the team hopes will allow it to fight once again at the top end of F1's mid-field.
Friday's sessions yielded productive results, with Stroll and teammate Sergio Perez concluding their day in the top 10, a position the Canadian hasn't enjoyed in a very long time on a Friday.
"It is good to see we are in the upper end of the sheets for a change on Friday," Stroll said, speaking to Motorsport.com.
"It has been a while. So it is always a good start to the weekend.
"The car is very different, she's actually been on a diet. It is good and we have to keep it up.
"Days like this are always nice. But it is a practice session and it doesn't count for anything. Sights are set on tomorrow."
Perez echoed his teammate's positive assessment, believing the team "was looking good". But the true test of the RP19's updates will come on Saturday afternoon.
"I have to say that it has been a good day," said the Mexican;
"A difficult day to find balance out there, struggling still with balance, but generally with the level of competition we have shown today we can be pleased with that.
"I think we are looking good. Hopefully we can maintain the level of competitiveness that we have shown today.
"Obviously tomorrow is going to be a very different story. But we aim for Q3 after the day we have today."
Gallery: The beautiful wives and girlfriends of F1 drivers
Keep up to date with all the F1 news via Facebook and Twitter