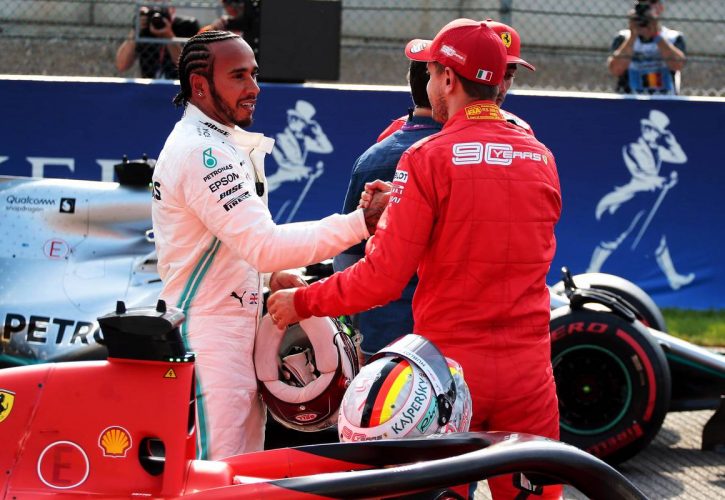 Lewis Hamilton insists the engine failures that befell Mercedes' customer teams at Spa aren't on his mind ahead of this afternoon's Belgian Grand Prix.
Both Racing Point's Sergio Perez and Williams' Robert Kubica suffered breakdowns of their upgraded power units during free practice.
The failures were undoubtedly a cause for concern for the German manufacture, but Hamilton refused to be bothered by ruptures, the causes of which were unknown to him.
"I don't know the details of why the engines have gone, so I have nothing to worry about currently because I don't know anything about it really," said Hamilton who will line up third on Sunday's Belgian GP grid.
"I'm sure they're trying to analyse it and they'll give us a bit of an idea – but still, I've just got to keep my head down and do what I do and what will be will be.
"There's not much I can do about it, so there's no point worrying about it."
While Ferrari - and Charles Leclerc in particular - were in a league of their own in qualifying, Hamilton believes the red cars' straight-line speed, and the advantage it has brought to the Scuderia, will be less of an ally during the race.
"I think in the long run we can at least give them a bit of a challenge," he said;
"I think a bit of the straight speed, which is where generally all the [Ferrari] speed is, it's usually not there so much in the race.
"So hopefully we'll be there or thereabout with them and can put in maybe some interesting strategies, we'll see."
Keep up to date with all the F1 news via Facebook and Twitter