Mercedes motorsport boss Toto Wolff isn't "taking for granted" that the German manufacturer will play a leading role in its first season in the ABB FIA Formula E Championship.
After getting acquainted with the all-electric series in 2018/19 with its affiliate HWA, Mercedes will make its official entry into FE in November in Saudi Arabia with a team and line-up unveiled at the Frankfurt Motor Show on Wednesday.
Unlike Formula 1, where Mercedes' efforts have yielded five consecutive team and driver championships in the last five years, Formula E enjoys a diversity of winners, both in terms of teams and drivers.
Wolff is therefore keeping his feet on the ground when it comes to the Silver Arrows squad's upcoming electric charge in FE.
"There are teams and OEMs that have been in FE for a long time and they were successful and have the learning curve," he told Motorsport.com.
"We haven't got all that – we had a learning year with HWA, with not all the resource that is needed to make it successful, so we very much see season six now as an entry point for Mercedes and we don't take it for granted to play a role in the leading pack.
"That will come over time. If we surprise ourselves and we are able to score highlights – being in the top five, going onto the podium – I would be delighted.
"But it's not something we expect in season one [for Mercedes]."
Former McLaren driver Stoffel Vandoorne, who learned the ropes of FE with HWA in season 5, shared Wolff's conservative approach.
But the Belgian is confident Mercedes will be a contender, although how consistently remains uncertain.
"Last year we were kind of in the background and maybe the pressure wasn't as high on everyone," said Vandoorne, who will race in 2019/20 alongside F2 racer Nyck de Vries
"But from my perspective it doesn't change that much, I'm confident that we will have the tools available to compete at the front.
"At the moment it's still a bit of a question mark – how consistent we will be able to do that, and how competitive the package will be exactly.
"But I feel very confident that from what I've seen – the resources, everything – the people that are behind this take it very seriously.
"But we can also not take it for granted because it's not a championship like any other where you can just come in and dominate."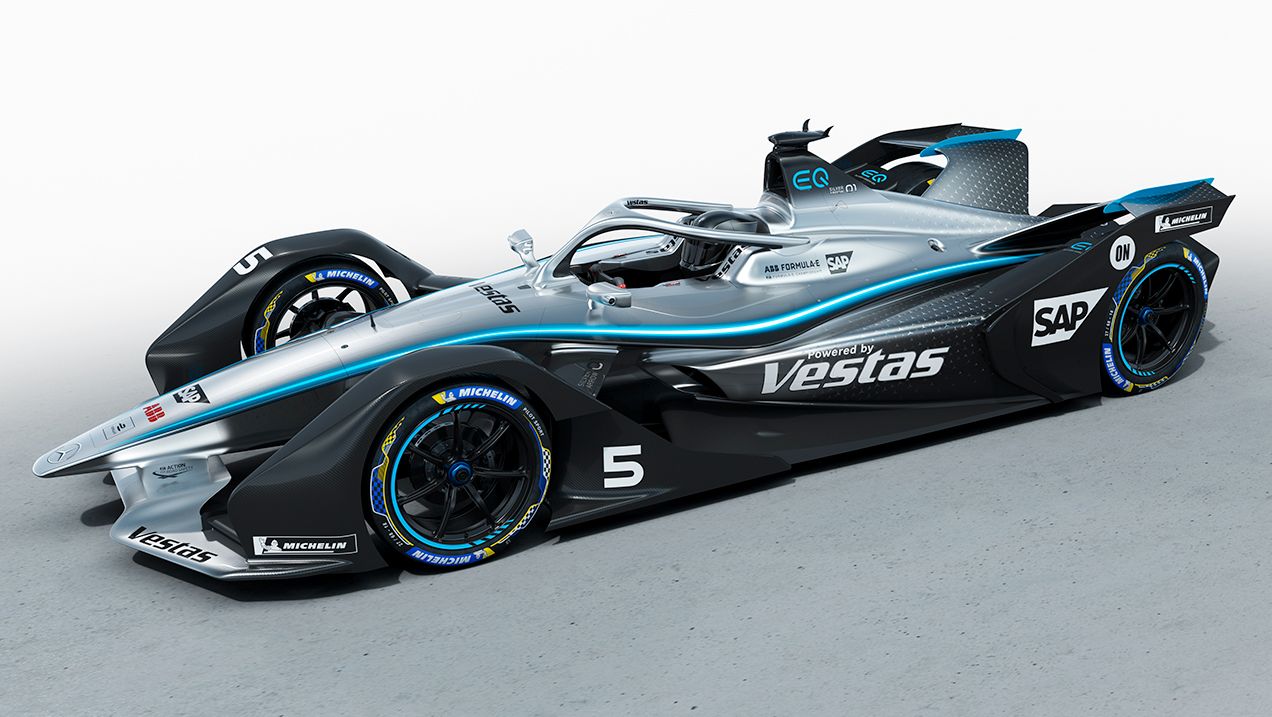 Wolff admitted that he was initially skeptic of Formula E's chances of success when the series was launched in 2014 by founder Alejandro Agag.
But FE's concept, growth and increasing popularity has ultimately made it a compelling proposition for Mercedes.
"When Alejandro and Jean [Todt, FIA president] started the championship I didn't give it a lot of chance," he said. "But then against all odds, the championship is growing.
"And why it appeals to Mercedes is that it's an exciting start-up – it's all about electrification, electric cars, which are maybe in the early stages of technology yet, but a fully electric series has marketing appeal.
"Doing it in cities is something that is attractive – and the way Formula E is pitched overall is not for the hardcore motorsport fan, but more for wider audiences.
"There is more of a festival factor around the races. And all that deserves to look at it seriously. And this is what we are doing."
Keep up to date with all the F1 news via Facebook and Twitter