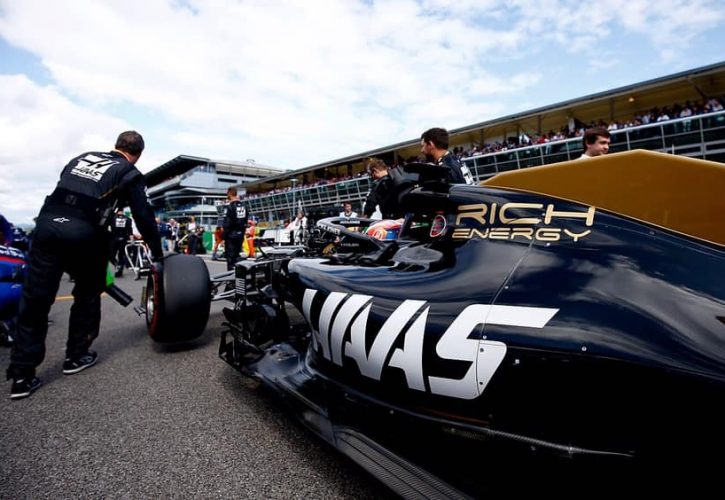 Haas boss Guenther Steiner and team founder Gene Haas are still mulling over whether to include Romain Grosjean or Nico Hulkenberg in the US outfit's 2020 driver line-up.
Kevin Magnussen's future with Haas was signed and sealed previously, but the choice of the man who will be racing alongside the Dane next year has boiled down to incumbent Grosjean and Renault's outgoing Hulkenberg.
Esteban Ocon had also been on the team's shortlist before signing for Renault, while Formula E refugee Pascal Wehrlein who, according to Steiner, spontaneously offered his services to Haas, was discarded on the basis of his time out of F1.
While it's a straight choice for Haas between Grosjean and the Hulk, reaching a consensus is proving difficult for Steiner and his boss.
"If it was a clear decision it would be easy to make, we would agree immediately," said the Italian, quoted by Autosport.
"We're not sure what is the best, he is not, and I'm not. He can always tell me what to do, he's got that privilege because he finances the team.
"He values my opinion, so we discuss it just to make the best decision for the team, not for us.
"What we've got now is not bad, but can we make it better? How big is the risk that we want to make it better and it doesn't go in the right direction?
"It's a lot back and forward, but at some stage we need to come to a conclusion."
Steiner stressed that Haas and himself will take their time to reach a final decision as neither Grosjean or Hulkenberg are unlikely to have other options in F1 on the table.
"There is no desperation setting in," he said. "The market wasn't moving a lot this year, there are not big movements going on.
"It is very difficult to decide what to do, therefore it takes a little bit longer.
"It's not like is 'he good, is he not good?' We know Romain pretty well, and I can see what Hulkenberg has done, so it's more like what is fitting better in the bigger scheme of the team going forward than the race-by-race result."
Keep up to date with all the F1 news via Facebook and Twitter