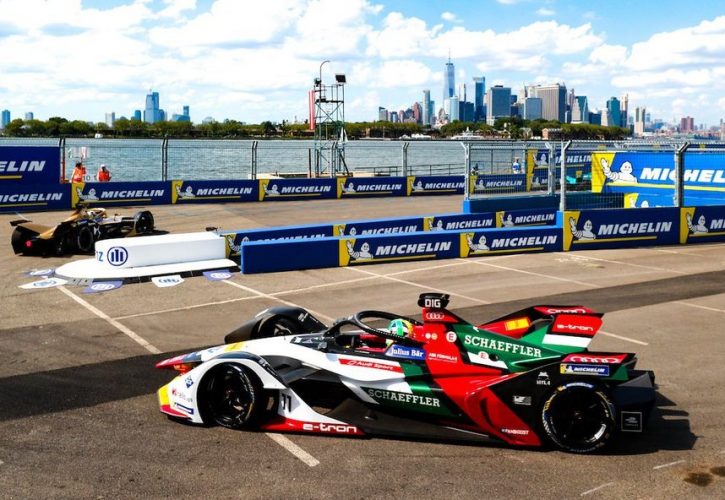 After piling on the losses since its inception in 2014, the all-electric Formula E series has finally recorded its first profit, thanks to record revenue and sponsorship growth.
Formula E's fifth campaign produced a 50% increase in revenue, raking in $220.54 million while EBITDA (earnings before interest, tax, depreciation and amortization) was positive for the first time, with a little over $1 million going to the series' bottom line.
That contrasts with the massive €26.4 million loss registered in season 4, with the fiscal year ending on July 31, 2018.
According to an FE spokesman, sponsorship was up 25% in season 5 while the series' cumulative television audience grew 24% year-over-year to 411 million.
Formula E also enjoyed a strong presence on social media, with 72% of its fan base on the internet aged under 35.
"Like the next generation cars themselves, the speed of growth is getting faster and faster," said Formula E founder and chief executive Alejandro Agag.
"The progress we've made in such a short space of time is very pleasing and is also reflected in record revenues, which exceed over €200 million for the first time."
Formula E's 14-round sixth season will kick off at Al Diriyah in Saudi Arabia on November 22.
As a reminder, Porsche and Mercedes have joined the electric grid and will mix it up with manufacturers BMW, Audi, Nissan and Jaguar.
Keep up to date with all the F1 news via Facebook and Twitter