The FIA has stepped in to resolve a disagreement among F1's teams over Pirelli's desire to add an extra 2020 tyre test to its schedule this year.
Formula 1's exclusive tyre supplier officially concluded its testing of next year's compounds last week at Paul Ricard where Mercedes and Esteban Ocon put F1's future rubber through its paces.
However, a final target letter outlining the requirement and criteria of the 2020 tyres was received late in the day by Pirelli, prompting the company to add an additional test to fine-tune its product.
Changes to next year's tyres involve modifications to tyre structure and profile, with a focus on increasing each compound's working range in terms of temperatures.
But any change to Pirelli's official testing programme must receive the unanimous support of the teams, which was not the case when the change was voted upon in Geneva a week ago.
But the FIA insists a majority of 70 percent is considered enough to allow the test to take place, between Russia and Japan, while the governing body could also push the test through on the grounds of safety.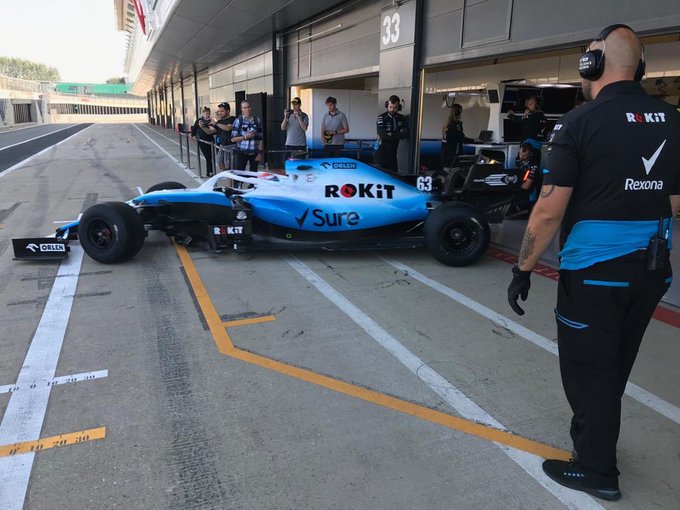 Two teams apparently opposed amending Pirelli's schedule, arguing that the extra test will unfairly benefit the team assigned to sample the future tyres.
Alfa Romeo's Frédéric Vasseur is one team boss who has no issues with Pirelli's initiative.
"My view is that we have to be supportive with Pirelli," the Frenchman told Motorsport.com.
"People are always complaining about tyres, and if we want to improve the situation, we have to be supportive of them. The FIA asked us the question, and I gave my permission."
Gallery: The beautiful wives and girlfriends of F1 drivers
Keep up to date with all the F1 news via Facebook and Twitter