Kimi Raikkonen's painful second leg of the 2019 season continued in Mexico City where the Alfa Romeo driver's fortunes were undermined as soon as the first corner.
Raikkonen has struggled with Alfa's inconsistent since F1 emerged from its summer break, qualifying in the lower tier of the midfield in the past five races, a shortfall which in turn has made life difficult for the Finn on opening laps.
In Mexico, a slow launch off the grid saw the Iceman being overtaken by several cars and squeezed into the first corner by Williams' George Russell and Haas' Kevin Magnussen.
The inevitable contact damaged the Alfa's underbody and cooling system. While Raikkonen raced on for 58 laps, well out of the top-ten, rising temperatures eventually forced the 40-year-old veteran to call it a day
"Unfortunately, much of our day was decided at the start," said the Finn.
"I got squeezed between two cars and a big chunk of my floor was destroyed. The cooling was damaged too, and the temperatures then went through the ceiling.
"We had to give up, otherwise the damage would have been even greater. Whether that's why we were too slow is impossible to say."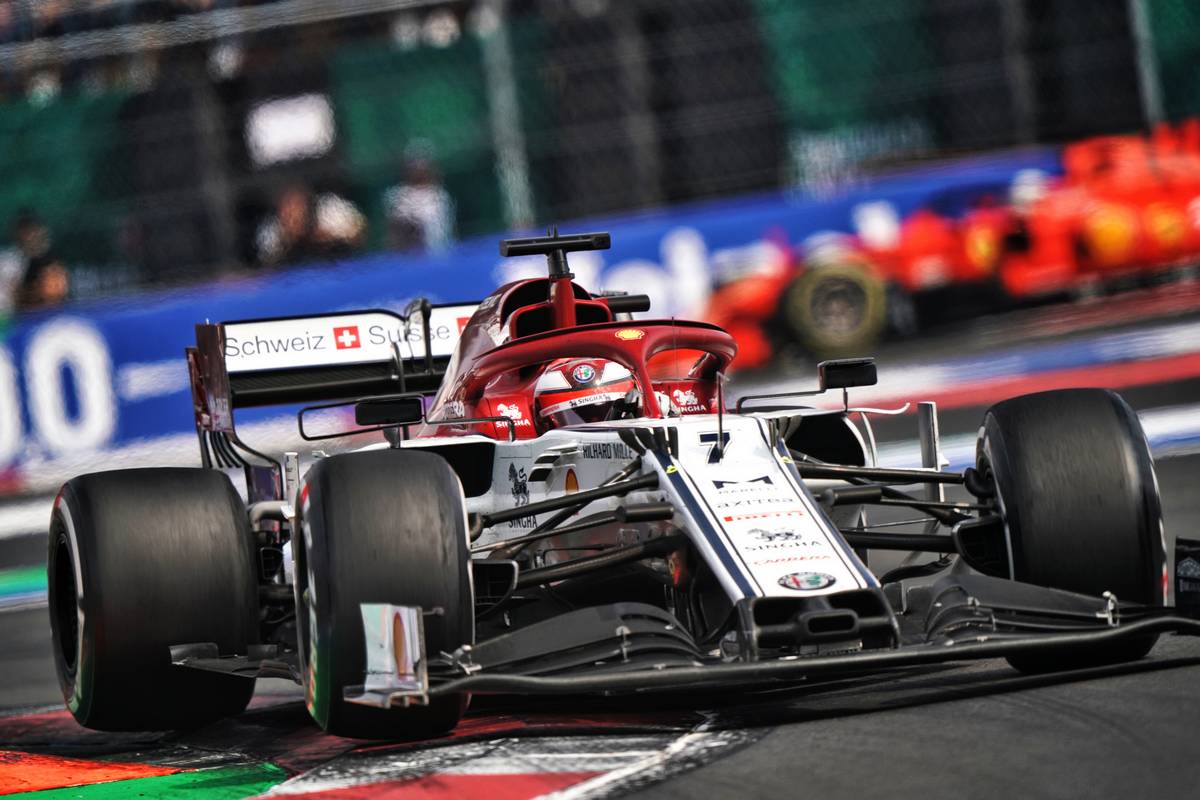 Raikkonen, who had qualified P14 just ahead of teammate Antonio Giovinazzi, was hoping to gain ground after bolting on a fresh set of tyres on his first pitstop.
Raikkonen was twelfth when the Alfa pitwall called him in to retire the car, but a top-ten finis was unlikely.
"We had hoped for a little more speed," he added. "When we put on new tyres, things did not go so bad. The cars in front of us were and we had no answer. We didn't have the grip
"It's unfortunate but that's how racing goes sometimes," concluded the phlegmatic Finn.
"At some point our pace wasn't too bad, so let's hope we can keep improving next week."
Gallery: The beautiful wives and girlfriends of F1 drivers
Keep up to date with all the F1 news via Facebook and Twitter