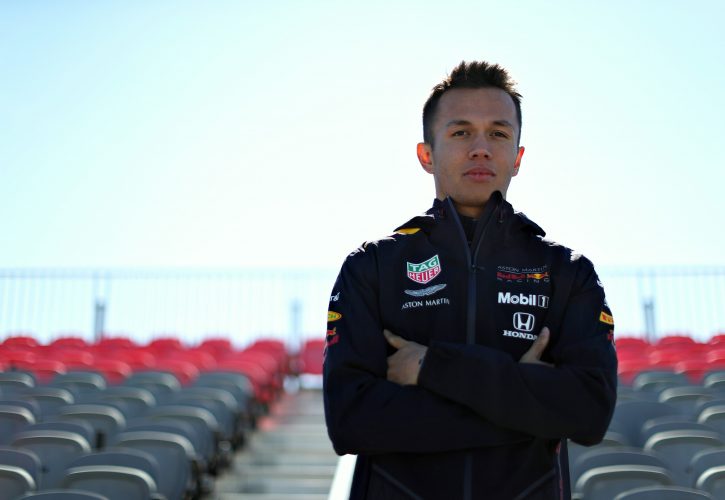 Aston Martin Red Bull Racing boss Christian Horner believes rookie Alex Albon is getting "stronger and stronger", insisting the 23-year-old's seat with the Milton Keynes-based team for 2020 is now his to lose.
On his maiden visit to the Circuit of the Americas, Albon delivered two productive performances on the opening day of running in Austin, concluding FP1 third and finishing P6 in Friday's afternoon practice session.
"I'm enjoying my first time around this track and it's been really good fun so far," said the Britis-Thai racer.
"It's quite technical and there's a lot of track to use so you need to know where to put your car and which lines to take.
"The first session was pretty good and then the second one was ok but I know which direction I want to go in.
"There's room for improvement on my side in terms of driving and also getting the most out of the tyres.
Since Albon's promotion to the senior bull squad from Toro Rosso at Spa, he's scored points in all six races.
Despite a few off-track excursions and crashes that perhaps slightly blotted his copy, Albon appears to be on track to retain his plum drive with Red Bull for next year.
"He's getting stronger and stronger," Horner told Sky F1 on Friday.
"It's a tricky track here, particularly that first sector, and seeing how he attacked it quickly, getting down to a time, he seems to be learning difficult tracks like Suzuka, Mexico he acquitted himself well, here he's done a similar job in that first session. So far, so good."
Horner sent a clear public message to his young hopeful, when asked about his prospects for 2020.
"It's his seat to lose," said the RBR boss. "He's got his bum in it at the moment, and he's doing a good job.
"We've still got time to the end of the year, all the drivers [Albon, Pierre Gasly and Daniil Kvyat] are under contract for next year, so we don't need to rush.
"Everybody's been impressed with the job he's been doing so far."
Gallery: The beautiful wives and girlfriends of F1 drivers
Keep up to date with all the F1 news via Facebook and Twitter