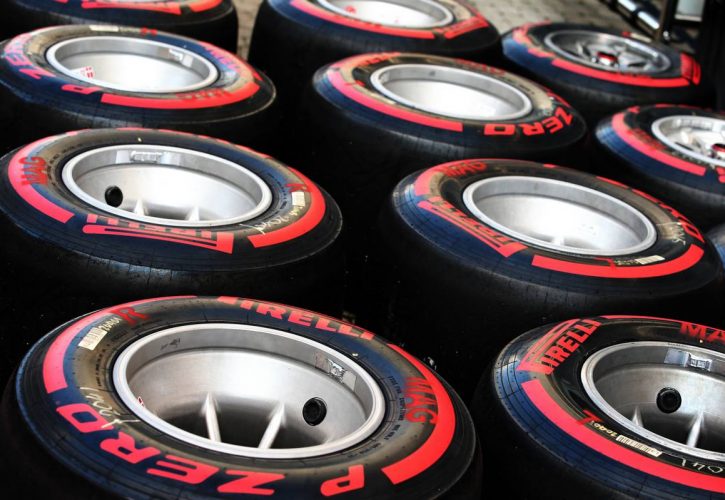 Mercedes has once again opted for a conservative tyre choice versus its Ferrari and Red Bull rivals for next week's Brazilian Grand Prix.
Pirelli has selected the three hardest compounds in its range for the Interlagos event.
Mercedes and McLaren have gone for 8 sets of the C3 soft tyre - a field low - while Ferrari and Red Bull have each stocked up on 10 sets of the red-rimmed compound.
The choice was also followed by Renault, Haas and Racing Point, while Alfa Romeo, Toro Rosso and Williams drivers will all will have 9 sets of the soft tyre at their disposal.
With regard to the medium rubber, Lewis Hamilton has chosen 4 sets of the yellow tyre while Mercedes teammate has allocated to himself 3 sets of the medium compound.
All Ferrari and Red Bull drivers have made identical choices with regard to the medium and the hard tyre.
Gallery: The beautiful wives and girlfriends of F1 drivers
Keep up to date with all the F1 news via Facebook and Twitter