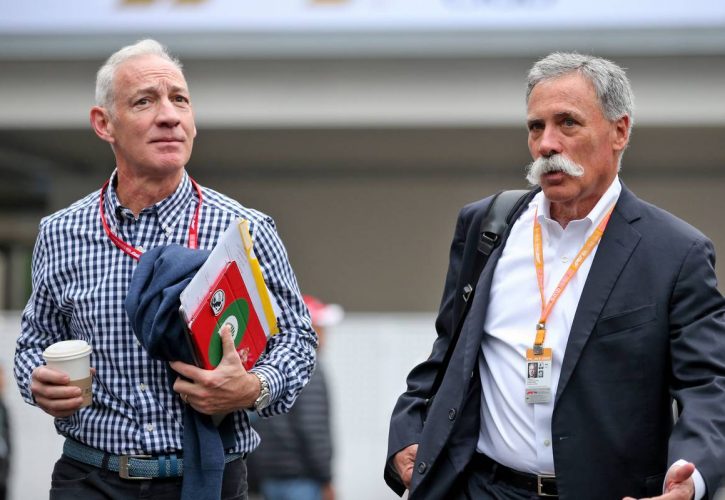 Formula 1 CEO Chase Carey says the sport will likely end up dropping certain races in the future while also adding new venues to its schedule.
Liberty Media recently expanded the upper limit to F1's theoretical calendar, establishing a 25-race ceiling that shall likely be reached in the next few years.
The increase, fueled by healthy demand from promoters, will lead to new venues joining F1's agenda but also to the removal of specific events that Liberty Media believes do not offer compelling value to the sport.
"We probably today feel more positive about the upside in the that category," said Carey on Monday during a conference call with Wall Street analysts when asked about the prospects of growing the calendar.
"The demand has continued to be a real positive, really across the world, the number of places that are interested.
"We have a pretty full calendar and long-term contracts, there are limits to how much you can do but I think we think there are opportunities.
"Twenty-two (races) is a pretty full calendar but we do think there's room still to add a couple.
"We want long-term partnerships, but just as we changed this year, we will add races and we will selectively probably end up dropping races.
"There are a couple of issues we touched on in the past about races with agreements we inherited that clearly were not reflecting what we think the value should be.
"There is upside to that, more than we would have expected there, and we think it's a place where we can continue to grow."
During the conference call which related to Formula 1's third quarter results, Carey was also queried on the latest developments involving a potential Miami Grand Prix, and the urgency for the city to reach a definitive decision on the event's future following the lifeline thrown last week by Miami Dade Mayor Carlos Gimenez.
"There's some steps to go, they're very short term, the reality is for 2021 we really do need to resolve this in the short-term, say the next few months, for it to be a 2021 race, so we have time," added Carey.
"The reality is most of the agreements are done, certainly the business agreements are done, so it really is the political issues around it, and they're active.
"But trying to handicap local politics is probably beyond my pay grade.
"We're hopeful about Miami but we'll see where it takes us in the coming weeks."
Gallery: The beautiful wives and girlfriends of F1 drivers
Keep up to date with all the F1 news via Facebook and Twitter