Lewis Hamilton is expecting major movements in F1's driver market next year when teams begin the process of defining their 2021 line-ups.
Grand Prix racing will enter a new era in a little over twelve months and the end of the 2020 season will coincide with the completion of several major driver contracts.
All drivers of all top teams will be free to negotiate their future next year, likely ensuring an early to the sport's silly season and wild speculation among pundits.
"In this next year we must see drivers switching, there is a lot going on, that is happening in the background, each driver talking to certain teams," Hamilton said ahead of this weekend's Brazilian Grand Prix.
The six-time world champion has expressed his desire to continue and eventually conclude his career with Mercedes, but the lure of Ferrari might entice Hamilton to undergo one final challenge.
Regardless of where he'll be racing twelve months down the road, the 34-year-old is excited by the prospects of racing F1's 2021-spec cars.
"If it (the new rules) does what it says on paper, it could be the best era of racing that we have seen in a long, long time," he said. "And I want to be there if it is the case."
"It will be another opportunity to show my abilities."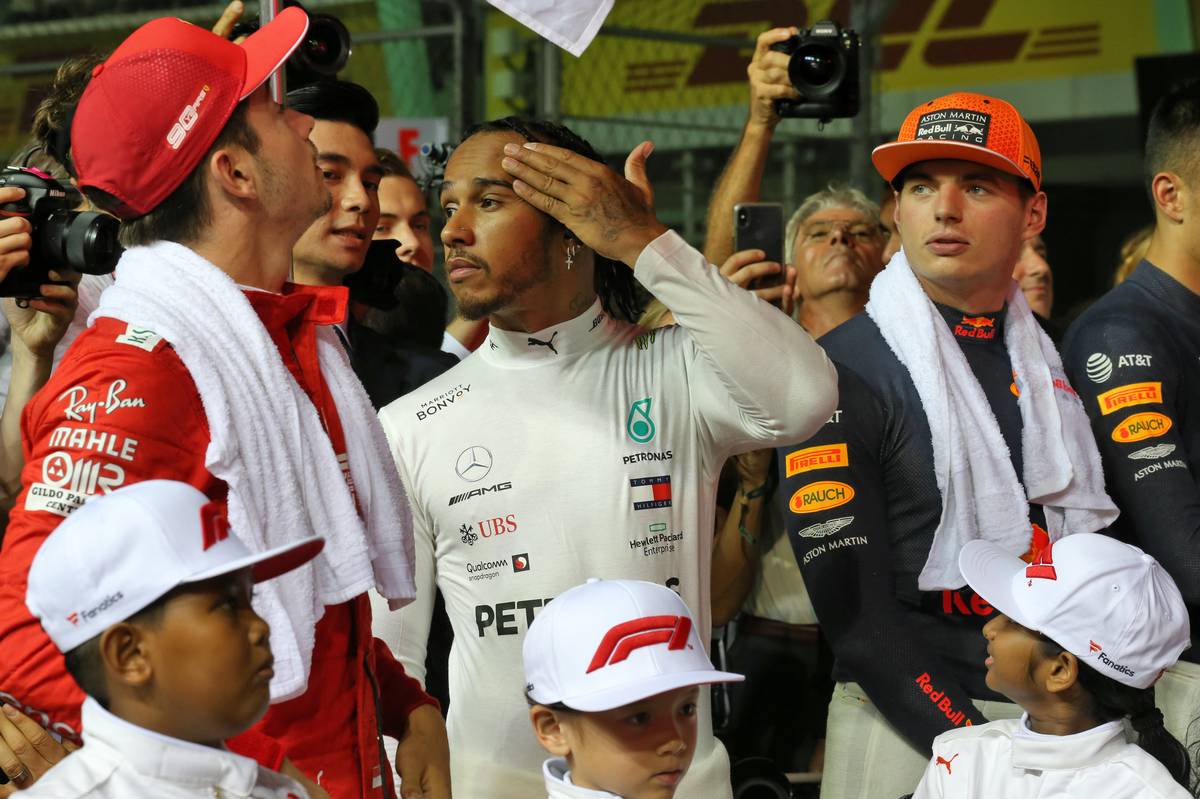 As Hamilton projects the future, the Briton sees his main opposition coming front current young guns Max Verstappen and Charles Leclerc whom he has called "the champions of the future".
"I think both have really fair, aggressive driving styles, which is great," he said. "
"In terms of who is going to win, well hopefully I'm still here to try to stop them.
"I think Ferrari has the better chance of providing a car that can fight for the world title in the short term."
Gallery: The beautiful wives and girlfriends of F1 drivers
Keep up to date with all the F1 news via Facebook and Twitter