Brazilian Grand Prix winner Max Verstappen and Red Bull teammate Alex Albon have stocked up on soft tyres for F1's season finale in Abu Dhabi.
Pirelli has revealed the compound allocations for the 20-car field at Yas Marina, with Verstappen and Albon making identical choices across the C3 to C5 range, the softest selection on offer by F1's tyre supplier.
The Red Bull duo has opted for nine sets of the red-rimmed soft rubber, a preference also followed by Toro Rosso and Williams' chargers.
All other drivers on the grid will rely on eight sets of the soft tyre, with a few variations among the teams regarding the yellow and medium compounds.
The Abu Dhabi Grand Prix which takes place on December 1 will be followed by a post-season test at Yas Marina during which drivers will have another opportunity to sample Pirelli's 2020-spec tyres after the initial test that took place in Austin.
As a reminder, teams and drivers were unimpressed with Pirelli's latest product, criticizing the 2020-spec tyre's grip levels.
F1 and the FIA are in the process of determining whether to give the future rubber the green light or remain with this year's tyres in 2020, with a final call expected after the Abu Dhabi post-season test.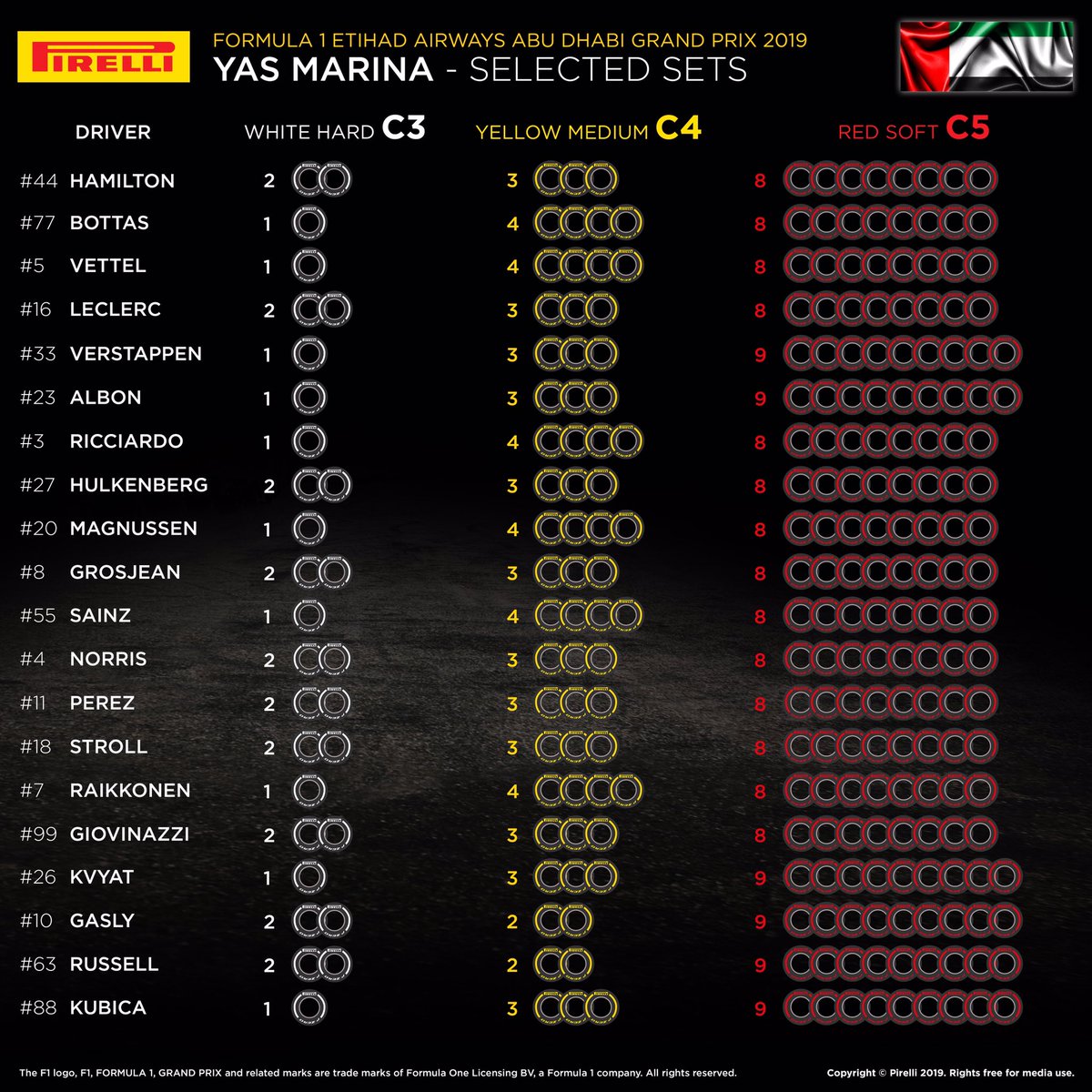 Gallery: The beautiful wives and girlfriends of F1 drivers
Keep up to date with all the F1 news via Facebook and Twitter