Racing Point driver Lance Stroll says that he has to improve his qualifying performance next season if he wants to make any significant overall progress.
Stroll was regularly eliminated at the end of the first round of qualifying during the season, failing to progress beyond Q1 on 14 occasions. Only the two Williams drivers had a worse record for the year.
He did make a top ten start on one occasion at Monza, although that was helped by a number of grid penalties handed out to other drivers for additional power unit elements.
But the 21-year-old Canadian admitted that his qualifying form had been poor this season, and that it had left him under too much pressure to make up lost ground in the race.
"I think Saturday has been my biggest weakness this year," Crash.net reported him as saying this week.
"Just a few mistakes in qualifying and stuff. It just put me on the back foot for Sundays. Going into next year that's an area I want to work on.
"I've got to just keep working on a few things," he acknowledged.
His team mate Sergio Perez out-qualified Stroll on no fewer than 18 of the 21 outings during the season, stark evidence that the car was up to the task even if the driver was struggling.
"He's beat me most of the time this year, so that's something I've got to work on," Stroll said, adding that the Mexican's greater F1 experience had also been a factor. "He's been with the team a long time.
"I think it's experience, and it's also applying yourself in the right way," he continued. "It's work ethic, understanding where the weakness is, what kind of corners, how to balance the car and set up the car in order to maximise your driving style.
"I have a different driving style, different approach, which all drivers have.
"I think that does come with experience," he said. "I've been with the team one year, and I feel like a lot of the time when I walk away from the weekend, and I reflect on Saturdays, there are things I would have done differently in order to do it better.
"There are some things I think we have to keep working on, and come back next year and do better. That's really what I'm looking forward to," he said. "That's what makes it exciting coming back for a second season."
Racing Point as a whole will probably be relieved to get to the off-season and have a chance to reset. A decent start to 2019 ended up slipping away as the campaign went on and their rivals got stronger.
"In the first half I think we were strong," Stroll insisted. "We scored our fair share of points.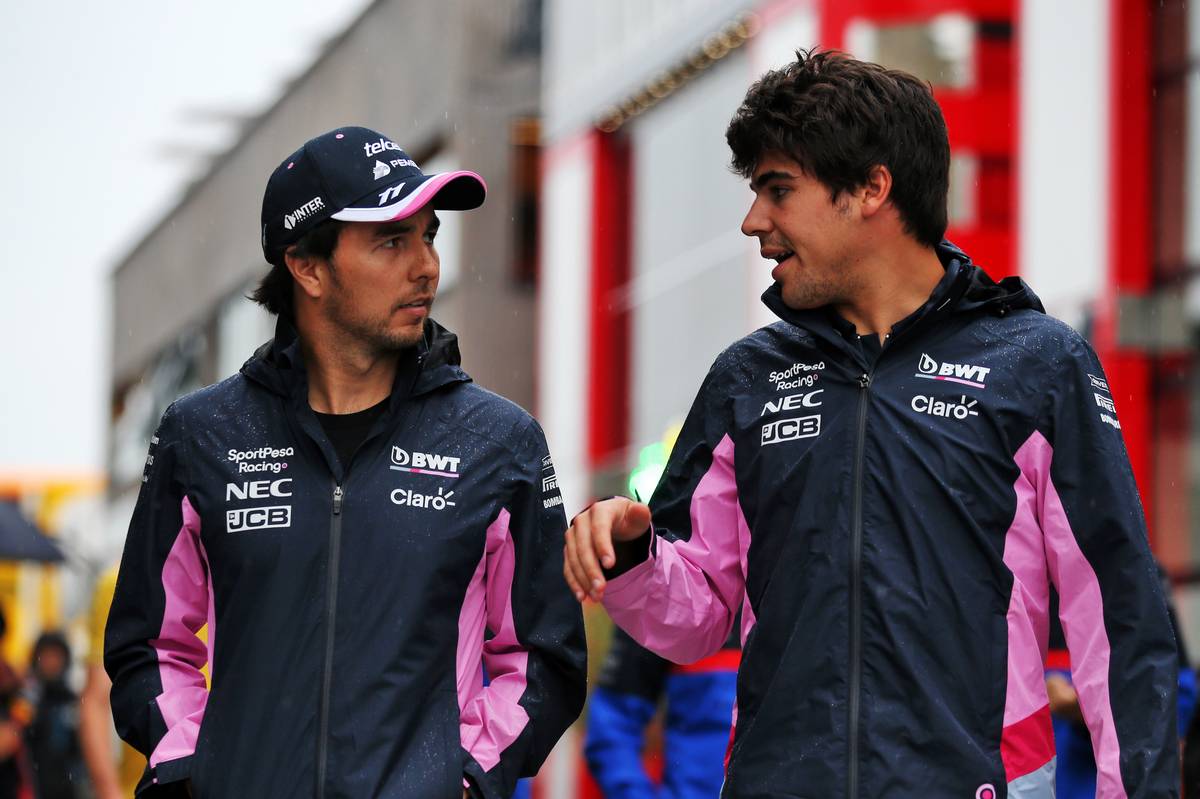 "But the second half we've had a few hits to the chin which cost us some points," he admitted. "There's been a bit of bad luck here and there through the second half of the season."
The team ended the season in seventh place in the constructors standings, putting behind the likes of McLaren, Renault and Toro Rosso.
That's the same place they ended 2018 after a tumultuous year on the brink of financial collapse as Force India. Prior to that they had claimed 'best of the rest' honours in fourth place in 2016 and 2017.
Stroll hopes that with the money crunch behind them, his second year at Racing Point will prove to be a stronger one.
"I did feel like I was more on top of the car," he said. "Understanding the strengths and weaknesses of the car, how I could fully unlock it. And I feel this will be the same at this team. I do believe that."
Gallery: The beautiful wives and girlfriends of F1 drivers
Keep up to date with all the F1 news via Facebook and Twitter