Daniel Ricciardo is predicting a raft of changes for the Formula 1 grid at the end of this year, when many high-profile driver contracts are set to expire.
With the exception of Ferrari's Charles Leclerc, who saw his deal with Scuderia extended until the end of 2024, the drivers of Grand Prix racing's top three teams will be seeking new contracts, and perhaps a new team, during 2020.
Lewis Hamilton has already admitted to an encounter with Ferrari boss Louis Camilleri while Max Verstappen will likely be attentive to Mercedes' own plans if Red Bull and Honda fail to deliver a championship- inning package to the Dutchman this season.
As for Ricciardo, the Aussie signed a lucrative two-year deal with Renault that shall also expire at the end of this year. The 30-year-old's future will also depend on his team's progress, although the rumor mill - which will kick into overdrive in the coming months - is speculating on a move to Maranello for the Honey Badger.
Regardless of what actually goes down, Ricciardo is predicting a frantic game of inuendo and musical chairs.
"I haven't committed any more than the end of next year," he told the Sunday Times in Australia.
"I kind of want to that maybe Esteban (Ocon) is the only driver that has a contract for 2021 at the moment.
"I haven't and that's not anything personal, it's just we haven't had any discussion about beyond 2020 yet. It's still early days.
"I would love for 2020 to work out and I stay, that's the easiest and happiest scenario, I wish for that.
"As far as 2021 goes and that musical chairs, so to speak, I think F1 could get a real shakeup."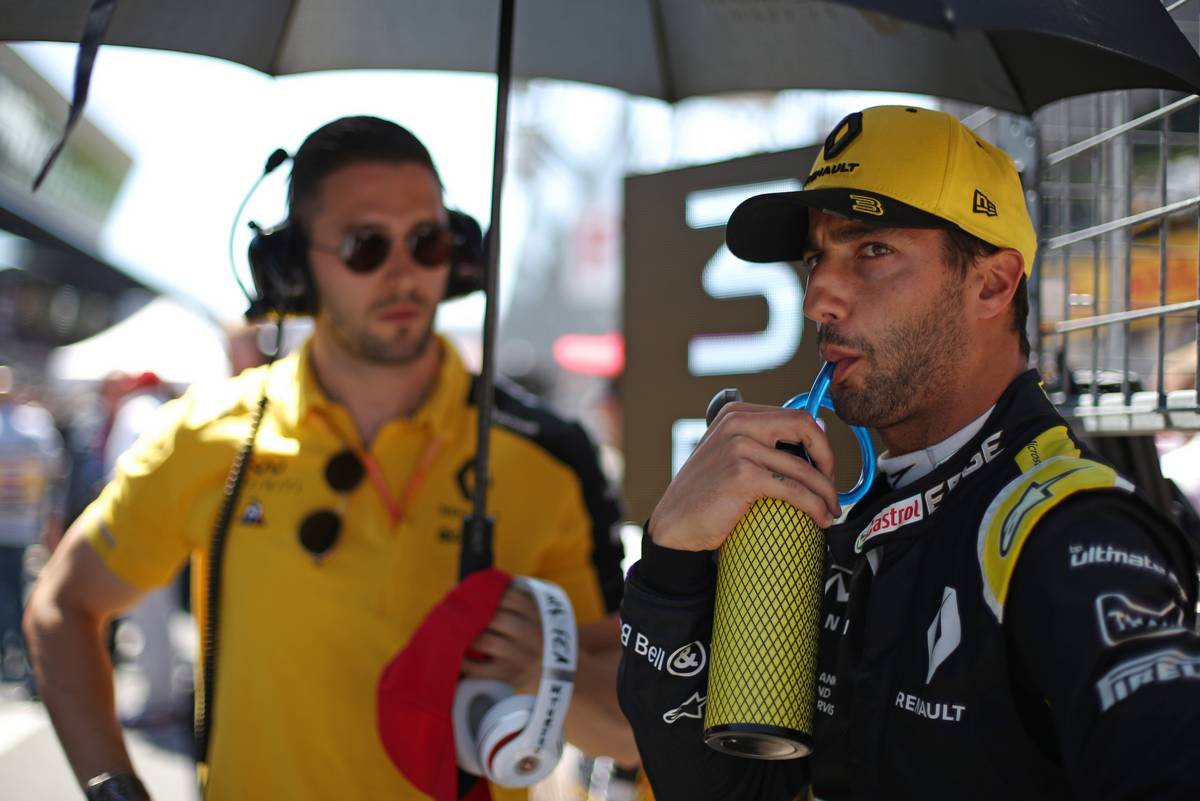 Interestingly, Red Bull team principal Christian Horner - Ricciardo's former boss - is taking the other side of his former driver's bet, insisting he expects few driver changes come the end of this year.
"All the top guys are out of contract at the end of next year," Horner told RaceFans.
"[Verstappen's] very happy in this team. We love having him within the team, he fits very well here. It's down to us to give him a competitive car next year.
"But I think ultimately when the music stops, I wouldn't be at all surprised for everybody to end up remaining in the same seats."
Gallery: The beautiful wives and girlfriends of F1 drivers
Keep up to date with all the F1 news via Facebook and Twitter