Alfa Romeo driver Antonio Giovinazzi finished his maiden season in Formula 1 with a flourish, picking up fifth place in the penultimate race in Brazil.
But prior to that, his performance over the course of the year - and that of the team as a whole - had been very consistent, leaving them down in eighth place in the final constructors championship standings.
That's the same as they did in 2018 as Sauber the previous year, despite the rebranding of the team bringing closer ties with Ferrari and upgraded engines.
Both Giovinazzi and Kimi Raikkonen have been retained in the driver line-up for 2020, but the Italian knows that the pressure is on and that he must prove that he can deliver points on a more regular and reliable basis if he's to stay in F1 long-term.
Asked by the official Formula1.com website what the team's goals were for 2020, Giovinazzi responded: "One for next year is to be in the top ten more consistently.
"Take maybe one, two points every race," he continued. "That will make the difference for the end of the season.
"Next year, I will be more ready. I know already everything from one season, so I need to just be more consistent and get more points."
Giovinazzi said that doing better in qualifying was also a key objective for the team this season. "Starting [further forward] on Sunday can be the key, and we need to do it.
"When you start [higher up the grid] it's much easier to stay there," he pointed out. "I think this is where we need to focus, on Saturdays."
Since the end of last season, it's emerged that Giovinazzi almost lost his seat at Alfa Romeo after crashing out of a point position in the Belgian Grand Prix on the penultimate lap of the race at Spa-Francorchamps.
"It was a big shock for everybody," team principal Frédéric Vasseur admitted recently. ""We had a tough discussion with Antonio, because these kind of things can decide your career."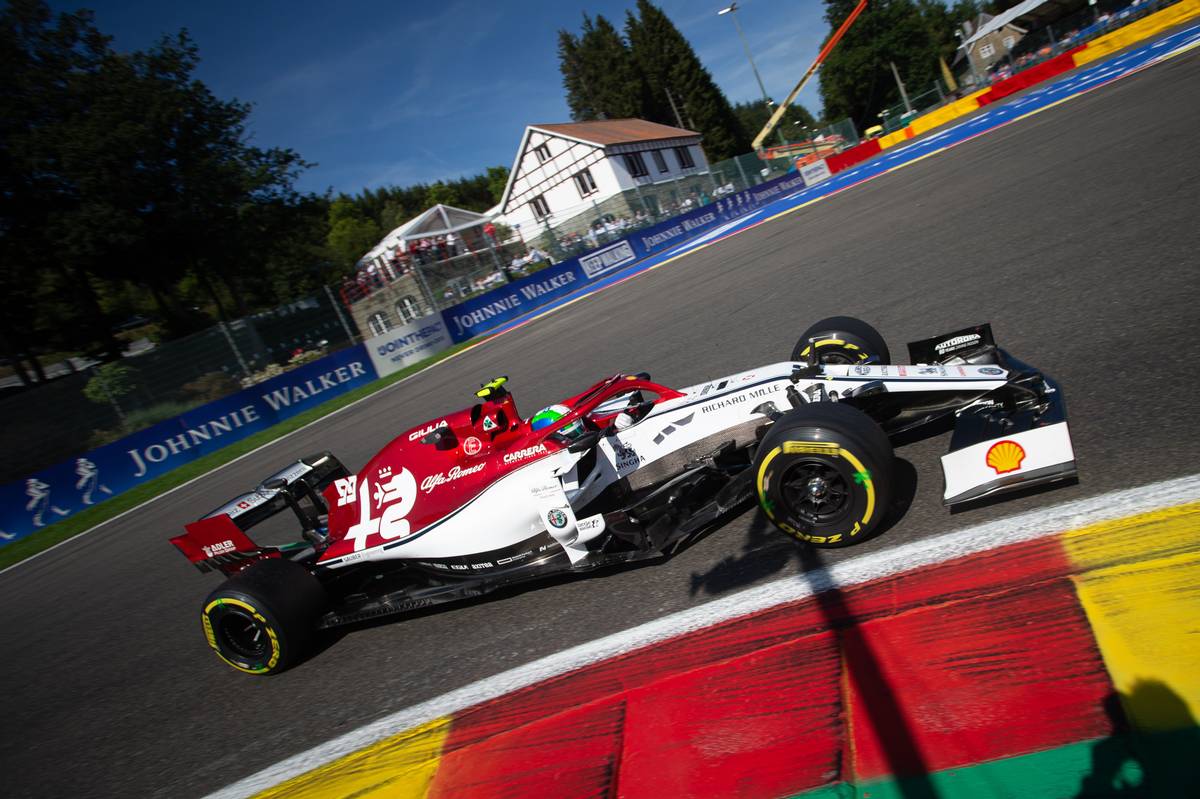 But solid form in the next races in Monza and Singapore, together with the subsequent impressive result in Brazil, helped wiped the slate clean and ensure that Giovinazzi gets a fresh chance in 2020.
"It was one of the best results for me and for the team as well," Giovinazzi said of the Interlagos performance. "[I was] really happy with this.
"The motivation at the end of the season is going always quite down. Everyone is quite tired – but with this great result I saw all the people, the mechanics, their motivation again higher.
"Maybe that pressure gave me an extra boost, I would say, for the second part of the season," he told RaceFans's Dieter Rencken.
Even so, Giovinazzi remains aware that the spotlight is firmly on him as he heads into his sophomore season.
"Pressure is always there, to be honest," he said. "I never had the potential of money or name beside me, so I've always been under pressure.
"I know I have a contract, but I need to be fast all the time because guys behind are pushing to come in F1," he added. "I want to show to my team and other teams that I'm good."
Gallery: The beautiful wives and girlfriends of F1 drivers
Keep up to date with all the F1 news via Facebook and Twitter