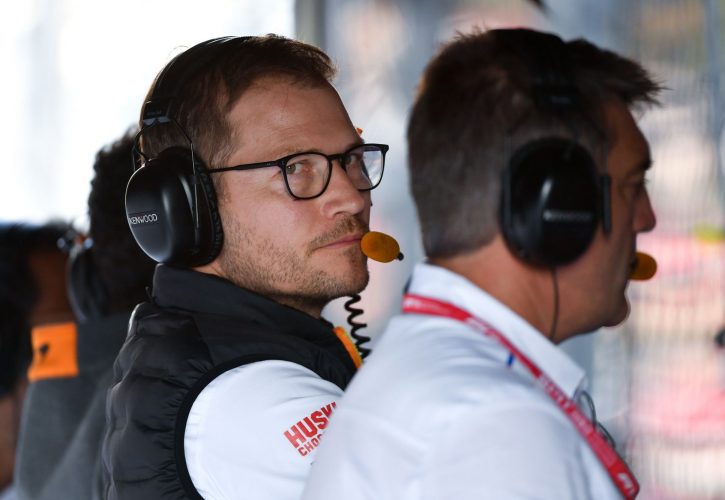 McLaren F1 principal Andreas Seidl is aiming to continue the team's resurgence in 2020, but rules out successfully breaking into the top three in the next few seasons.
The once-mighty McLaren squad was last-but-one in the constructors championship at the end of 2017, following a troubled engine partnership with Japanese manufacturer Honda.
But after turning to Renault power units in 2018 the team quickly rebounded, and last season was 'best of the rest' in 2019 behind the three powerhouse teams of Mercedes, Ferrari and Red Bull.
Seidl said that that team wanted to do equally as well this season, but that while they would strive for improvements in all areas the gap to the top three was simply too big to realistically catch up in the short term.
"We have to keep up the positive run we have made this year," Seidl told Germany's Auto Motor and Sport newspaper this week. "We also want to take a step forward in 2020 - but not in terms of placement.
"I expect a hard fight for fourth place again. That is the maximum that is currently possible [for us] in Formula 1, given the current balance of power, and above all budget.
"We still see enough weak spots in the team that we have to work on. We have to show that we are developing in these areas, and that is exactly why it is important to have a good 2020 season."
Although F1's sporting rules and technical regulations are little changed from last season, all teams are gearing up for major changes at the start of 2021 which include a cap to what teams can spend on development.
But Seidl said he didn't want to sacrifice this season for a jump start on the next.
"It is clear to me that a balancing act awaits us in the current year, from when we switch over fully to 2021," he said. "Logically, this will happen earlier than usual.
"The top teams still have more budgets, more resources, more people. And they do a better job too. They are likely to do that in 2020 in preparation for 2021.
If we look towards budget capping, we are already on the right scale. The owners of the team made it clear to us that we can operate on the budget cover.
"This is a great signal for the team, because we have what we need to make the jump to the top.
"After the start of the new regulations, it will take time for the budget cap to take effect. I therefore expect to be on the podium and win in 2023."
Asked what was keeping the big three teams at the top, Seidl replied: "Better infrastructure. Better procedures, methods and processes. More efficiency. More self-confidence in their own performance, without letting it degenerate into arrogance.
"The top teams on every race track always deliver top performance under all conditions because they have cars that are less sensitive to certain conditions.
"For us, like many cars in the middle of the field, they have a configuration in which they work very well. But if you fall out of this window, you are suddenly at the end of the midfield. We have to start there.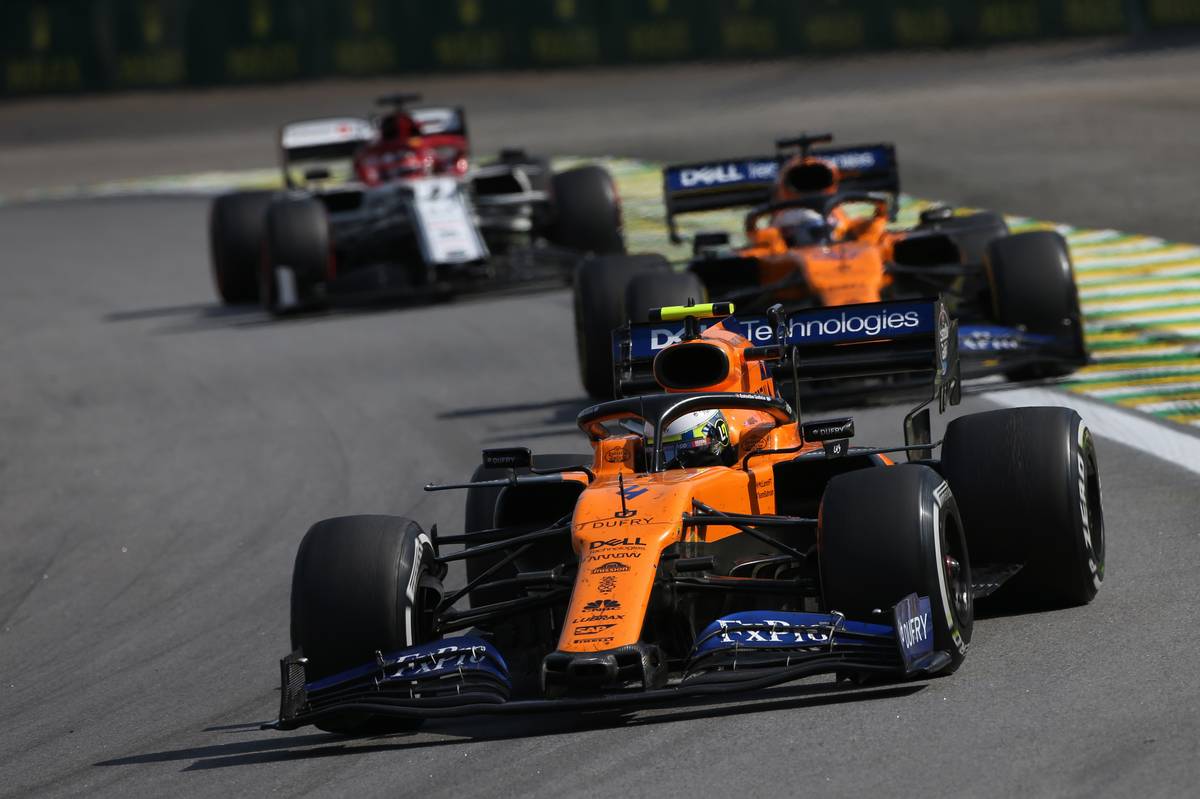 "More downforce is one thing, less sensitivity is the other. The downforce must be available across the full range of adjustments, in all dynamic states, in all curve types.
"With us, there were too many fluctuations," he added. "Our gap to the top cars fluctuated between one and a half seconds."
And Seidl backed recent comments from McLaren CEO Zak Brown that the team finally had the right driver line-up in Carlos Sainz and Lando Norris to steer the team back to victory.
"From what I've seen of the two so far, I'm convinced that they have the potential to be top drivers," he said. "Now it is important that we give them a car that they can drive ahead and grow with us.
"They have to show that they are winning drivers. At the moment there is no reason to doubt them."
Gallery: The beautiful wives and girlfriends of F1 drivers
Keep up to date with all the F1 news via Facebook and Twitter