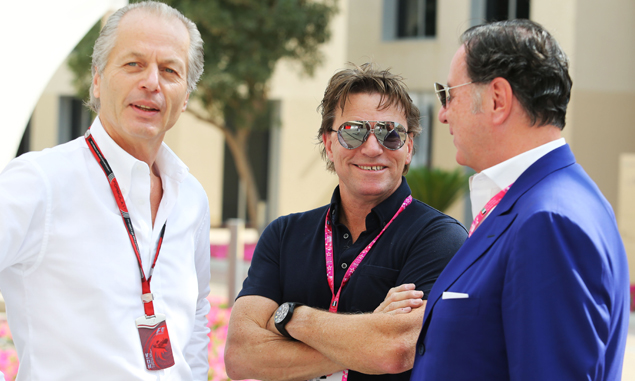 Former Formula One racer Stefan Johansson thinks all current drivers are fast, but says most are "clueless" when it comes to race craft.
The Swede, whose own career at the top echelon spanned 11 years (1980-1991), adds that while modern technology helps youngsters mature quicker it also makes them race through crucial stages of their development.
"Take a 17-year-old driver today – in a way that kid probably has more experience than a 26 or 27 year old had 20 or 30 years ago with all of the simulator time they're able to get," Johansson wrote in his blog.
"Back then the first time you sat in an F1 car was really the first time you sat in an F1 car. Now when you go for your first test you've had a month in a simulator already and you know the track and the car inside out.
"The simulator is exactly like the real thing and you've probably hit the wall 40 times in the simulator before you get to the real track. All of the hard learning is mostly done.
"That brings me back to race craft or the lack of it in today's drivers. It's atrocious. They can all drive quick because they get so much practice but when it comes to racing a lot of them are clueless. Only a handful of them understand how to race well."
Johansson competed for a slew of F1 teams – Shadow, Spirit, Tyrrell, Toleman, Ferrari, McLaren, Ligier, Onyx, AGS, Footwork –, partnering the likes of Ayrton Senna and Alain Prost along the way.
The 59-year-old remembers a time when drivers could not rely on technology to learn the ropes and had to find clever ways to improve in real conditions, though secrecy remained the name of the game.
"I wish I'd had a data printout when I was team-mates with Senna or Prost to figure out where the hell they were making up the time. But we had nothing.
"You had to go out and wing it. If you were lucky you could follow another driver and maybe learn something in one corner or another but that was it. There wasn't much point in asking because if you were close enough they would lie to you anyway, and vice versa I might add."
Though not thrilled by the current state of play, Johansson, who ended up notching 12 podium finishes as an F1 journeyman, finds reassuring that pure talent will always prevail over technology-enhanced learning.
"Even with the data and the other tools they have now, you can't make a driver great. That's where the difference is between the few guys at the top and the paying drivers. All the drivers in F1 today are very good, there's no doubt about that. But are they best overall, I don't know.
"You can make an average driver good today, but the great one's will always be great and they would be great with or without all the tools available to them."
Marcus Ericsson exclusive interview: Seeking to turn the tide
Eric Silbermann: And the winner is...
Use the red tabs on either side of the screen to scroll through more Formula One news and features
Click here for a gallery of the McLaren MP4-X
Keep up to date with all the F1 news via Facebook and Twitter