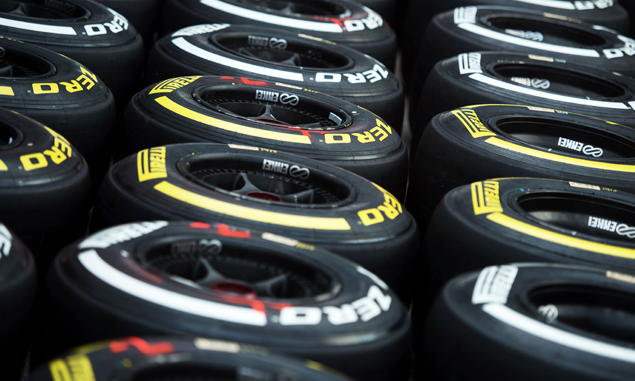 Pirelli has revealed the three tyre compounds it has selected for the 2016 season-opening Australian Grand Prix, its first nominations since the rules in that field were tweaked last week.
Formula One's official supplier has picked the P Zero White medium, the P Zero Yellow soft, and the P Zero Red supersoft in its extended range of five compounds.
F1 teams have 13 sets of tyres available every race weekend. However, they can only pick 10 since Pirelli assigns two sets for the race and one for the final part of qualifying – de facto the softest compound among the three at hand.
The quali set will be given back to Pirelli after Q3 for those who qualify in the top 10, but the remaining drivers will keep it for the race, as is the case currently.
For Melbourne, the Italian company has chosen the supersoft for Q3, while it has picked the soft and medium for the grand prix.
The new regulations have been rubber-stamped in order to allow teams more freedom when it comes to choosing tyre compounds in 2016.
Under the tweaked rules, squads have to notify Pirelli of their selection 14 weeks prior to flyaway races, and eight before a European event.
The initial deadline for Australia was Friday 11 December but the date was pushed back by one week following the recent tyre test in Abu Dhabi, where drivers were given the opportunity to sample the new purple-marked ultra-soft compound.
Should a team fail to let Pirelli know on schedule, the tyre supplier will make the choices on its behalf.
Three F1 seasons in one - Pirelli boss offers radical scheduling plan to save F1
Exclusive pictures of the Mercedes power unit
Use the red tabs on either side of the screen to scroll through more Formula One news and features
Click here for a gallery of the McLaren MP4-X
Keep up to date with all the F1 news via Facebook and Twitter