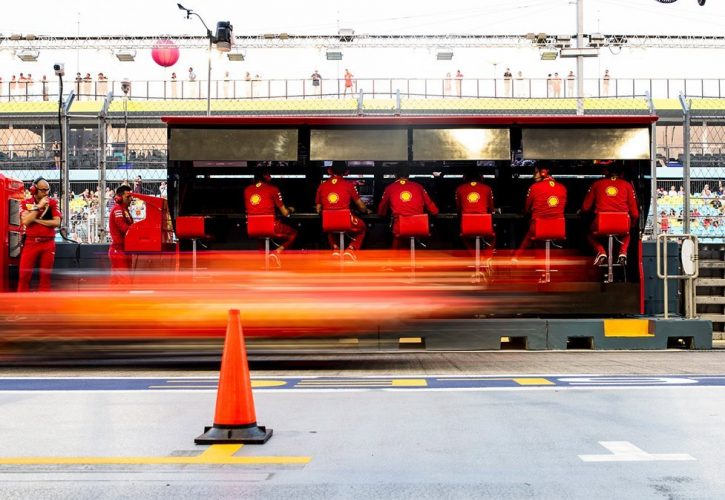 The FIA announced on Friday that it had reached a confidential "agreement" with Scuderia Ferrari regarding its 2019 power unit, the legality of which was called into question by some of its rivals last year.
Ferrari was the focus of the governing body's scrutiny in the latter part of the 2019 season after rumors had emerged that Maranello's engineers had found a subtle way to circumvent engine fuel flow restrictions.
While Ferrari was never officially found in breach of F1's technical regulations, the FIA issued two technical directives ahead of the US and Brazilian Grands Prix clarifying the rules regarding fuel flow.
It now appears that the clever ploy exploited by Ferrari's creative engineers last season was more than just upon by the FIA, although its trick apparently did not justify a formal reprimand or punishment.
"The FIA announces that, after thorough technical investigations, it has concluded its analysis of the operation of the Scuderia Ferrari Formula 1 Power Unit and reached a settlement with the team," said the FIA in Friday's statement.
"The specifics of the agreement will remain between the parties.
"The FIA and Scuderia Ferrari have agreed to a number of technical commitments that will improve the monitoring of all Formula 1 Power Units for forthcoming championship seasons as well as assist the FIA in other regulatory duties in Formula 1 and in its research activities on carbon emissions and sustainable fuels."
In retrospect, Ferrari's rivals would have likely considered its fuel flow stratagem as being either legal or illegal.
But the FIA has evidently chosen to judge the ruse with a nuanced view, handing a massive win to the House of Maranello.
That irresolute attitude likely won't go down well with the Scuderia's rivals.
Gallery: The beautiful wives and girlfriends of F1 drivers
Keep up to date with all the F1 news via Facebook and Twitter