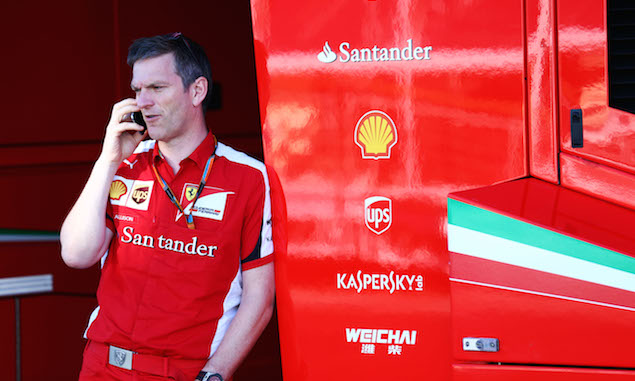 Ferrari technical director James Allison says his team's hopes of challenging Mercedes for the championship next season are "realistic".
Sebastian Vettel took three victories in 2015 as he finished third in the drivers' championship, but Mercedes had wrapped up both titles with three races remaining. While Allison admits Vettel had to deliver "miracles" at times to ensure Ferrari was competitive against Mercedes, he believes it is possible to bridge the gap and go head-to-head with Lewis Hamilton and Nico Rosberg next season.
"If we do everything we intend, we have a realistic chance next year will be a classic year for F1 - and for Ferrari I hope even stronger," Allison told the BBC. "But saying it is easy and doing it is a lot, lot harder."
And Ferrari president Sergio Marchionne says the coming months are the crucial time which will define the team's season in 2016.
"The world championship is decided in the winter when the car is prepared for the new season," Marchionne is quoted as saying by Motorsport.com. "When we get to Melbourne, we will understand if we have done a good job or if there was someone that was better.
"If I can give some advice to all those who work at Maranello, it is to be terrified by the arrival of spring. We must suffer the unknown of what Mercedes will do in these months, and then we will see on track in February."
Graeme Lowdon exclusive: F1 is all about the passion
Super six: Max Verstappen overtakes
Use the red tabs on either side of the screen to scroll through more Formula One news and features
Click here for a gallery of the McLaren MP4-X
Keep up to date with all the F1 news via Facebook and Twitter