Former Formula 1 supremo Bernie Ecclestone has warned Lewis Hamilton not to succumb to the lure of a race seat at Ferrari when his current contract with Mercedes expires.
There's been much speculation that Hamilton could be tempted to switch Brackley for Maranello, with the aim of emulating Michael Schumacher in restoring Ferrari to title-winning success.
But Ecclestone says that this would be a mistake and most likely blow up in the reigning world champion's face.
"If I were Lewis I would stay at Mercedes," he told the Daily Mail newspaper this week. "He is comfortable there. He is in charge. He's got the guy who turns the lights on and off supporting him.
"It wouldn't work at Ferrari for him. They are Italians. He would have to really learn the language so he'd know what they were saying behind his back, for a start," adding that in his view that the team was currently infatuated with Charles Leclerc.
"They fall in love with a driver there and it is hard for the other guy," he said. "Ferrari favoured Leclerc 100 per cent [in 2019].
"The problem with all the Italians, they don't want a fight, don't want an argument with anyone," he elaborated.
"Instead of saying to someone who is doing a bad job, 'Sort yourself out or I'll sort you out — please yourself, but I want results,' they say, 'Let's have dinner so we can talk about it. Be friends'."
Ecclestone queried whether current Ferrari team principal Mattia Binotto was the right person to address that side of Ferrari culture.
"He's an engineer," Ecclestone explained. "They need someone in there who can make people understand that when you say something it happens - not maybe, or a discussion.
"I would have got Flavio Briatore to run Ferrari. Flavio would do what he always did with Benetton and Renault: he'd steal the best people from other teams.
"The problem is that in the end Flavio would have let people think Ferrari belonged to him!" Ecclestone added.
While there is no doubt that Mercedes have got the best out of Hamilton in recent title-winning seasons, Ecclestone was also critical about the way that principal Toto Wolff managed the relationship with his star driver.
"Mercedes try to rein him in a bit, I'd give him total freedom," he proposed. "I'd just tell him what time the next race starts and say be there for then. Apart from that he could do whatever he wants.
"I'd cut his pay and let him do his own sponsorship, anything," he added. "He is looking for what he's going to do when he stops racing. Fashion, music, all that.
"There is no need for him to worry about winning one more championship than Schumacher," Ecclestone continued. "If he wants to stop racing, he should not carry on just for that reason. He should carry on because he wants to drive.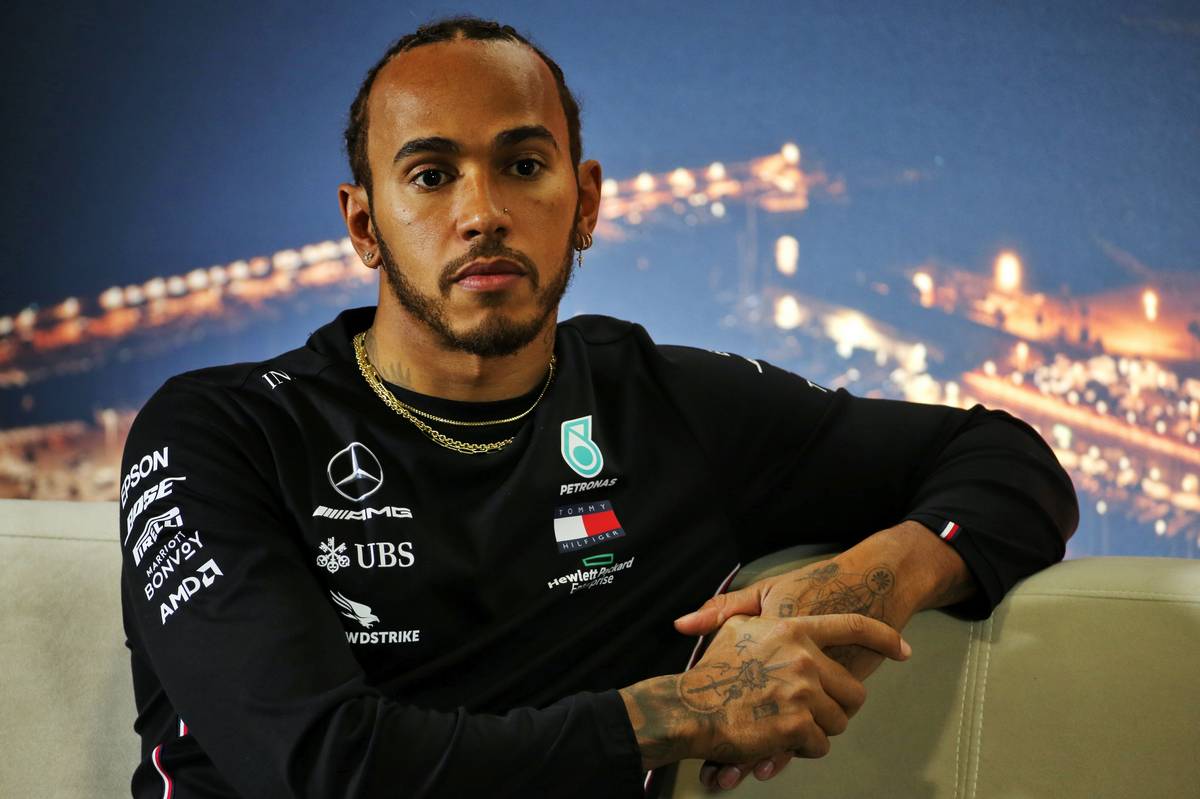 "I think Lewis is not sure of himself in general and that extends to his driving," Ecclestone added. "When he wants to know what sort of time his team-mate is doing or what's happening with the Ferrari guys, he's not terribly confident."
Asked to rate Hamilton in the all-time pantheon of F1 greats, Ecclestone said he would probably put the Briton "top four or five" but said be believed that Alain Prost was still the greatest of all time, followed by Nelson Piquet, Stirling Moss and Juan Manuel Fangio.
"Lewis has the best equipment and best team, the best everything," said Ecclestone. "It is hard to say this guy is better than so and so."
Ecclestone wasn't in Melbourne this weekend for the aborted season opener, and says he has no interest in running the sport again.
"Times change," he acknowledged. "I'll be 90 if I hang on a bit longer. I used to go around the world seeing which young ladies I could pull - well, if I could pull them now it's not going to be much help, is it!"
Gallery: The beautiful wives and girlfriends of F1 drivers
Keep up to date with all the F1 news via Facebook and Twitter