Sir Jackie Stewart says that today's drivers are able to be more reckless and cavalier than they ever could have done in his era - and that the sport's improved safety standards that he himself inspired in the 1970s are a big part of the reason.
"There are more first corner accidents today than there were in our day," the two-time Formula 1 world champion said in conversation with Tom Clarkson and Alex Jacques in the first of a new series of F1 Nation podcasts produced by the official Formula1.com website.
"People take liberties today that we could never have afforded and never have done. "The risks they take because they know it's safer today.
"People do take liberties in a fashion we couldn't have seen before," he said. "The cars were more fragile, the cockpits weren't so robust>"
Stewart picked out a particularly egregious example of what he was talking about with the clash between then-Mercedes team mates Lewis Hamilton and Nico Rosberg early in the 2016 Spanish Grand Prix.
"I think the worst example was probably with Lewis and Nico Rosberg in Spain when at the start of the race they collided with each other, and part of it on the grass still trying to drive it.
"That liberty could not exist in [the old] days," he said, suggesting that peer review and a stern rebuke from the Grand Prix Driver Association would be an instant deterrent.
"If someone behaved badly, the GPDA at the very next race had the person come in in front of everybody and gave them such a bollocking and threat that they should never do anything of that nature again," he said. "It was a much more severe penalty for everyone!"
Of course, there were a few drivers even back in Stewart's day or in the decades that followed who would ignore all the risks and go for broke.
Famously, Stewart clashed with Ayrton Senna about this very point in a television interview before the 1990 Australian Grand Prix, which gave rise to the famous quote from the Brazilian that "If you no longer go for a gap that exists, you're no longer a racing driver."
Stewart admitted that his direct questions about Senna's perceived willingness to intentionally 'take out' rivals in order to win the world championship had only been possible because of his own proven record and standing in the sport, and that Senna would never have accepted it from a mere journalist.
"I don't think there is any doubt about that!" he confirmed. "Nobody else was willing to say it I suppose, because if it were you then you might never have been able to get an interview with him again.
"They all believed it was the case I think," he said. "He did walk out, he did it in a positive way and he also said he would never speak to me again.
"That he didn't live with," Stewart continued, revealing that in later years there had been a substantial rapprochement between the two champions.
"I think it was the year he died, he phoned me up in the hotel and asked if I would be prepared to come around to his hotel to have a conversation about what he could do to try and get the safety up to another higher level. And I of course went.
"From that point on I think we spoke every week at one time or another - mostly when he at that time was in Portugal. When he saw what I had done to safety in Formula 1 particularly, he thought 'What should I be doing, how should I do it Jackie?'
"That's why he got so close to [F1 medical delegate Professor] Sid Watkins. I said you've got to have somebody outside yourself because like me, you'll be abused by what you're about to start doing. You'll be called chicken and you'll be called a whole lot of other things.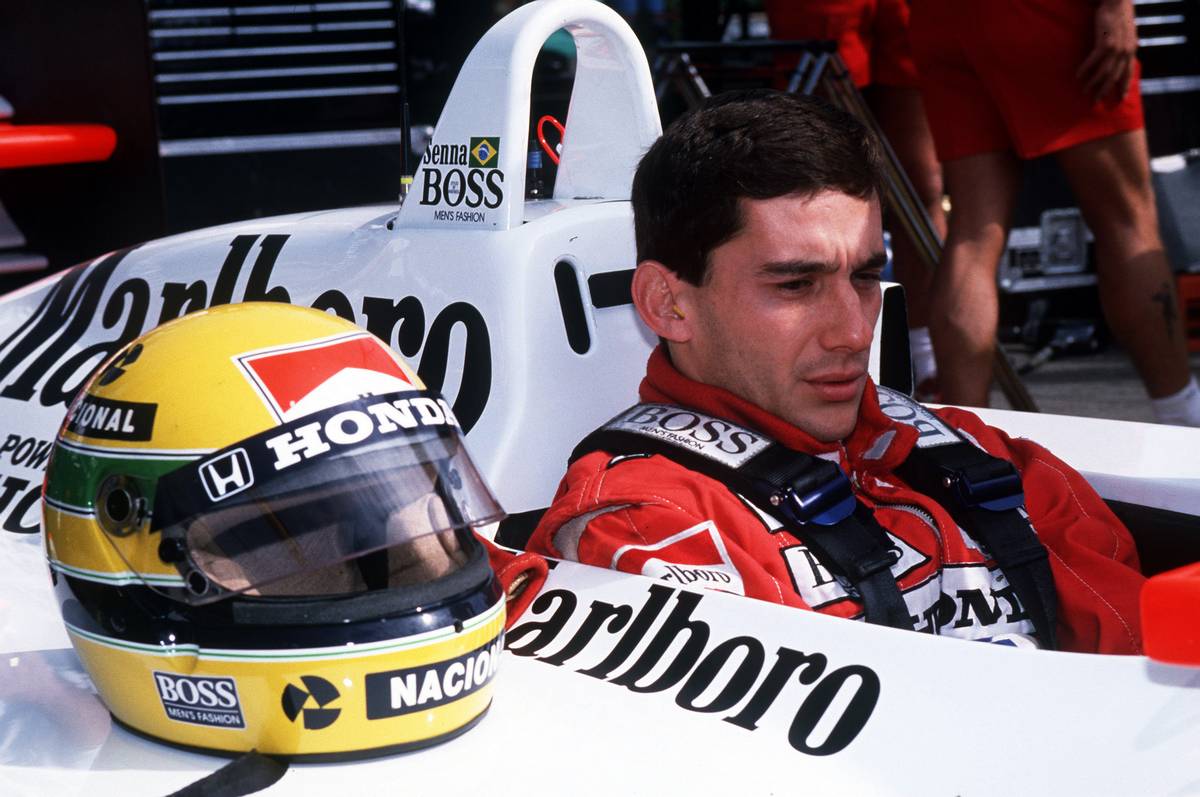 "I was given two life threats at the time when I closed all the race tracks and it would have been even [bigger] if Senna had done it," he added. "A bigger audience, a bigger television, a bigger media than there was in my day."
Stewart said that he came to like Senna as a person, even if his doubts remained about the driving.
"I liked him as a man very much, but I thought he overdrove," Stewart said. "[In qualifying}, when he came in his eyes - his pupils - were so enlarged, it was amazing. He was absolutely drawn to his absolute limits."
Asked by Clarkson who was the best driver he had ever raced against in F1, Stewart was quick to reply that it had to be his fellow Scot Jim Clark.
"No question, Jim Clark was the best driver I ever raced against. He was smooth, he was clean, he drove in a manner that didn't have Lotuses break down or have mechanical failures.
"Clark was so gentle with the car. He was my idol with regards to being. At the same time he was the man, I was the understudy in a big way."
And Stewart also praised F1 legend Juan Manuel Fangio as the best F1 driver of all time.
"I think Fangio because of how he behaved, the way he drove," Stewart said. "He never had an accident, he never had a situation, he never had mechanical failures, he never drove a car in a way that would induce a failure mechanically as many other drivers did.
"He also chose who were the best teams to go to at the right time. He would jump from Ferrari to Maserati to Mercedes-Benz to go and do another ferrari, etc.
"I think he was the greatest driver of all time, but I think Jimmy was for me certainly the best driver I ever raced against. And I would hold him in that category right through to today.
"I still think it would be Fangio first, and Jim Clark second."
Gallery: The beautiful wives and girlfriends of F1 drivers
Keep up to date with all the F1 news via Facebook and Twitter